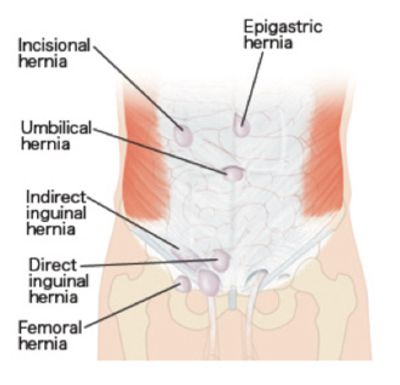 A hernia diagnosis can be scary and stressful. You may have questions and anxiety. Our goal is to arm you with information, provide you with the best patient experience possible, and deliver optimal outcomes.
Until your first appointment, the information below is designed to help you understand a bit more about hernias, their related surgeries, and expectations around treatment. To learn more or to schedule an appointment, call an Epic Care Surgeon today.
About Hernias
What is a hernia?
What causes a hernia?
How do I know if I have a hernia?
Do I need to have my hernia fixed?
How are hernias fixed?
Hernia Types
Inguinal
Umbilical
Incisional
Hiatal
Additional Hernia Types
Surgery Options
Open Surgery
Laparoscopic
Robotic-Assisted Surgery
Hybrid
Mesh FAQs
What is mesh?
What kind of material is used?
How safe is mesh and is it necessary?
What is the evidence regarding mesh and chronic pain?
Pre and Post Surgery Preparation
Prehabilitation
Risk Factors You Can Reduce Prior to Surgery
Robotic-Assisted Surgery
Recovery After Hernia Repair