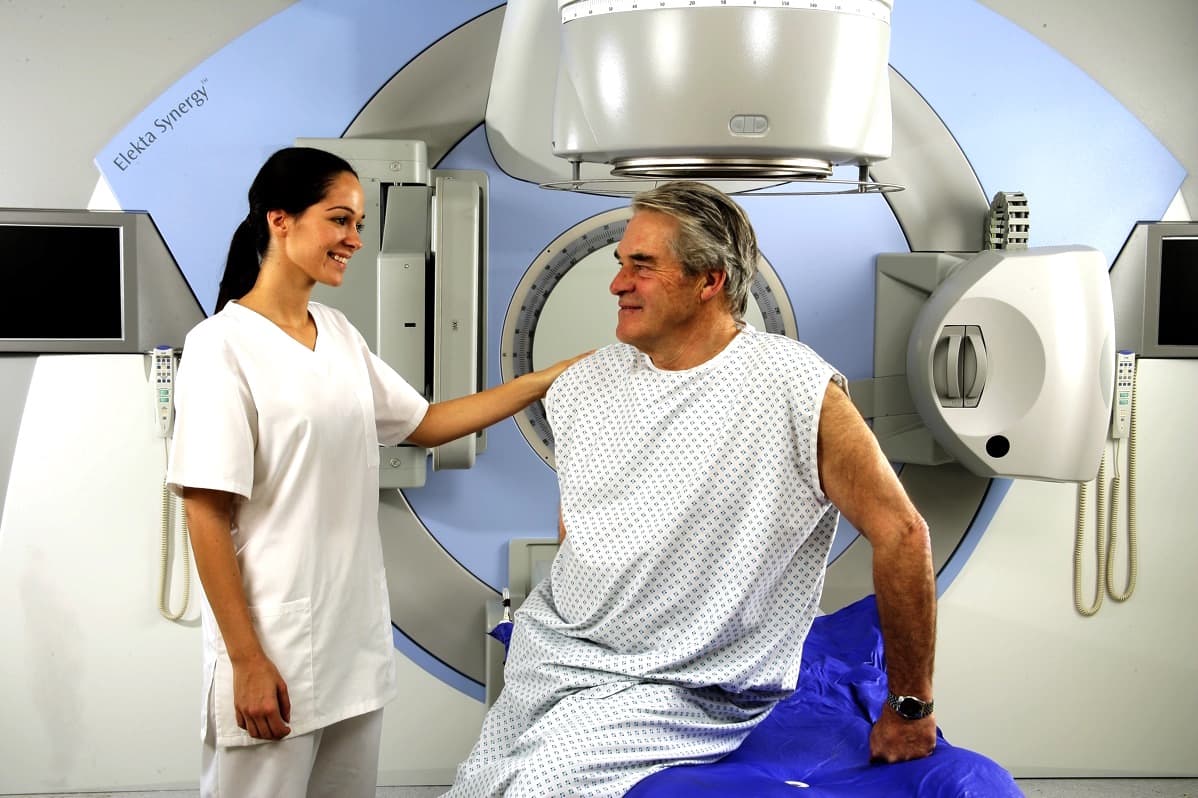 Radiation Oncology At Epic Care
Radiation is the art of using therapeutic x-ray and high-energy particles to eradicate tumors and control certain growths. Our radiation oncology treatment is on the cutting edge, utilizing innovations in science and technology to treat your unique cancer.
Our skilled radiation team treats all cancer sites in adults including skin cancer. We also treat some non-cancerous conditions such as keloids, bone/joints before or after orthopedic surgery, non-cancerous brain tumors, non-cancerous skin conditions.
Meet Our Radiation Oncologists
Epic Care is an accredited healthcare facility in Radiation Oncology and Diagnostic Radiology by the American College of Radiology (ACR). Our peers and regulatory organizations have recognized our commitment to cutting edge, patient-centric care with this certification. On top of this, we employ skilled and experienced professionals to deliver your radiation oncology treatment. Our Radiation Oncologists are committed to using cutting edge technology and offering advanced treatments. To learn more about our Radiation Oncologists, read their biographies and radiation specialties here.
Types of Radiation Oncology Treatment at Epic Care
In the East Bay Area, Epic Care offers a number of different types of radiation oncology treatment. We understand that every patient is different and therefore they deserve an individualized radiation plan that is customized to their needs. Whether you are suffering from skin cancer, keloids, or a tumor, we have the radiation treatment for you. Epic Care provides the following types of radiation:
If you are interested in a specific type of radiation oncology treatment, please consult our radiation team.
Contact Epic Care for Radiation Oncology in the East Bay!
If you are looking for a skilled radiation oncologist who can develop a treatment plan specific to your case and needs, contact Epic Care in the East Bay Area. Our team of highly skilled healthcare professionals and physicians will be happy to discuss our treatment options with you and find the most appropriate radiation treatment for you. Find a doctor near you today! We look forward to helping you and restoring your health.