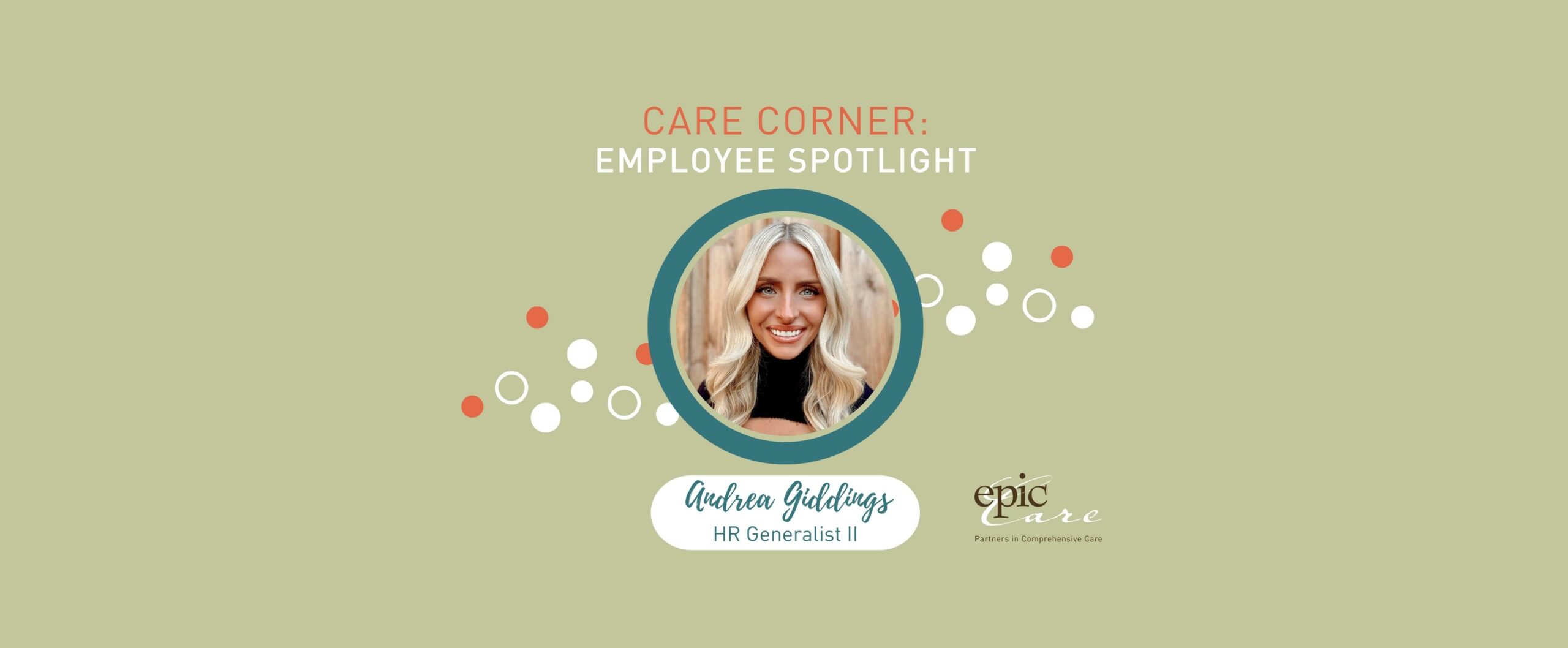 CARE Corner: Employee Spotlight, Andrea Giddings
Through our CARE Corner spotlight, we're proud to shine a light on our exceptional team and the work they do.
Congratulations, Andrea, on your 10-year milestone! We're incredibly thankful for your ten years of service and dedication to Epic Care and our patients. We appreciate your hard work and kind heart.
Andrea is an HR Generalist II from our Antioch Administrative office. Read on to learn more about her:
Q: What does your job entail?
A: I work in our HR Department, and I help onboard employees and support our internal employees on a day-to-day basis.
Q: What is the main reason you have remained working at Epic Care for the last 10 years?
A: I have grown up at Epic Care and consider Epic Care my second home. I have made so many relationships, some that I will continue to have for the rest of my life. Epic Care has supported my growth and invested in me. I feel very fortunate to be a part of the Epic Care family.
Q: What thing do you do every day that often goes unnoticed at work?
A: The depth I take to respond to each and every request that comes into our HR inbox. I want all our employees to feel heard, respected, and supported.
Q: If you could only watch one TV show for the rest of your life which one would you choose?
A: Games of Thrones!
Q: If you had a magic button on your desk that could bring you whatever you wanted, what would you ask for?
A: Coffee and snacks :).
Thank you, Andrea!