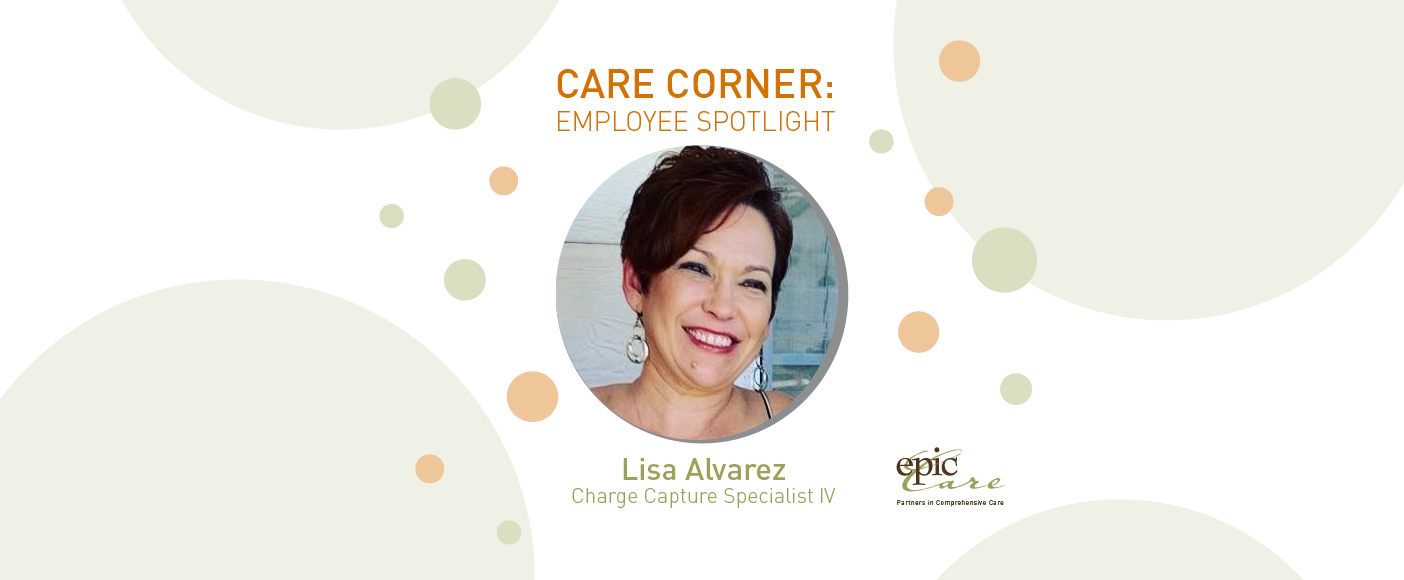 CARE Corner: Employee Spotlight, Lisa Alvarez
Each day, our employees help turn compassion into action and support our shared mission to provide high-quality care to our community. Through our CARE Corner spotlight, we're proud to shine a light on our exceptional team and the work they do. Plus it's not every day we get to celebrate an employee's 20-year milestone!
Lisa, congratulations on achieving this fantastic professional milestone! We are incredibly grateful to you for your 20 years of hard work and dedication to Epic Care. You have done a commendable job all these years. We're proud and privileged to have you on our team.
Lisa, is a Charge Capture Specialist from our Antioch Administrative office. Read on to learn more about her:
Q: What does your job entail?
A: As a Charge Capture Specialist IV, I make sure that charges are captured, reviewed, coded, and billed correctly to the insurance companies.
Q: What advice would you give to a new Epic Care employee?
A: Work hard, but don't forget to have fun!
Q: If you had to eat one meal everyday for the rest of your life what would it be?
A: Anything with bread and cheese.
Q: What is your most used emoji?
A: 🤣
Q: Favorite line from a movie, book or song?
A: "Just keep swimming" – Dory from Finding Nemo
Thank you Lisa!