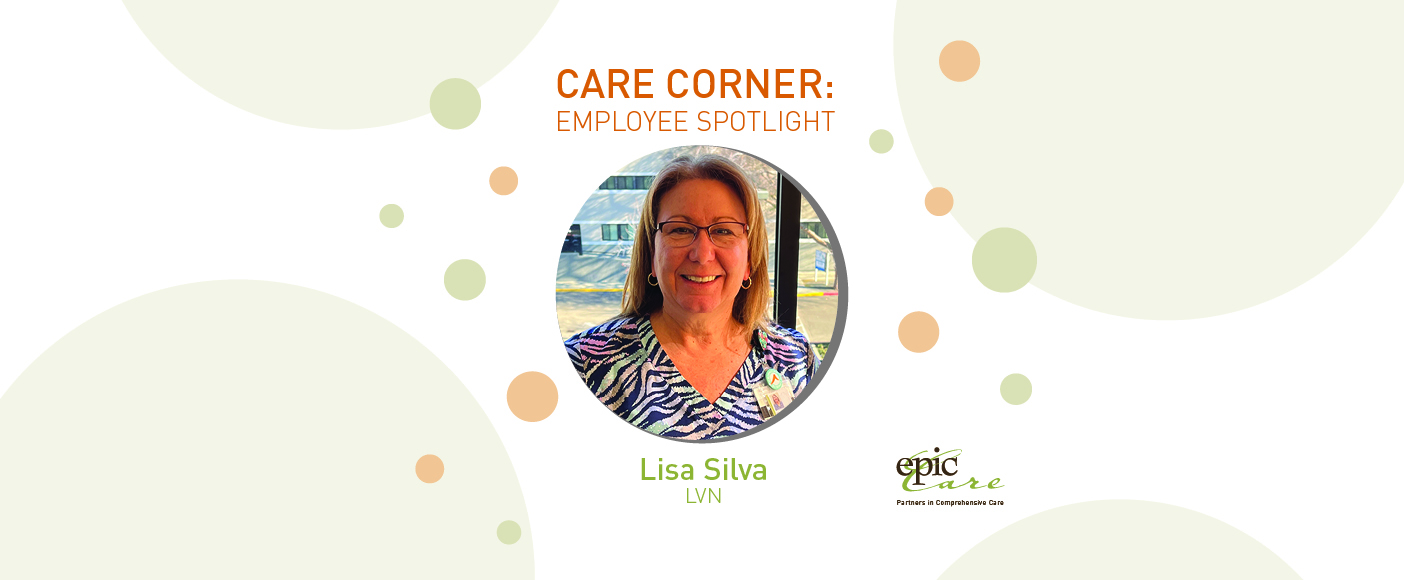 CARE Corner: Employee Spotlight, Lisa Silva
Each day, our employees help turn compassion into action and support our shared mission to provide high-quality care to our community. Through our CARE Corner spotlight, we're proud to shine a light on our exceptional team and the work they do.
Meet Lisa, an LVN from our San Leandro Care Center. Lisa has been recognized for upholding our culture of CARE by her dedication to our patients and her team. Her compassion shines through in her ability to make each patient feel seen and heard. Lisa is always jumping in and lending support whenever and wherever needed. Read on to learn more about Lisa:
Q: How long have you worked for Epic Care?
A: Just over 5 years, but I have worked in the San Leandro community for close to 30 years.
Q: What is the best career lesson you've learned at Epic Care, so far?
A: Always be flexible and adapt to new situations, as they arise in the clinic.
Q: How would your co-workers describe you?
A: Friendly, dependable, and always willing to lend a hand wherever it is needed.
Q: If you could visit any place in the world you've never been, where would you go?
A: I would love to visit Mainland Portugal and the Azores Islands, to see where my family immigrated from.
Q: What is one food that you cannot resist?
A: Chocolate!
We thank Lisa for her commitment to our patients, her team, and more, for representing our Culture of CARE in all she does. Thank you, Lisa!