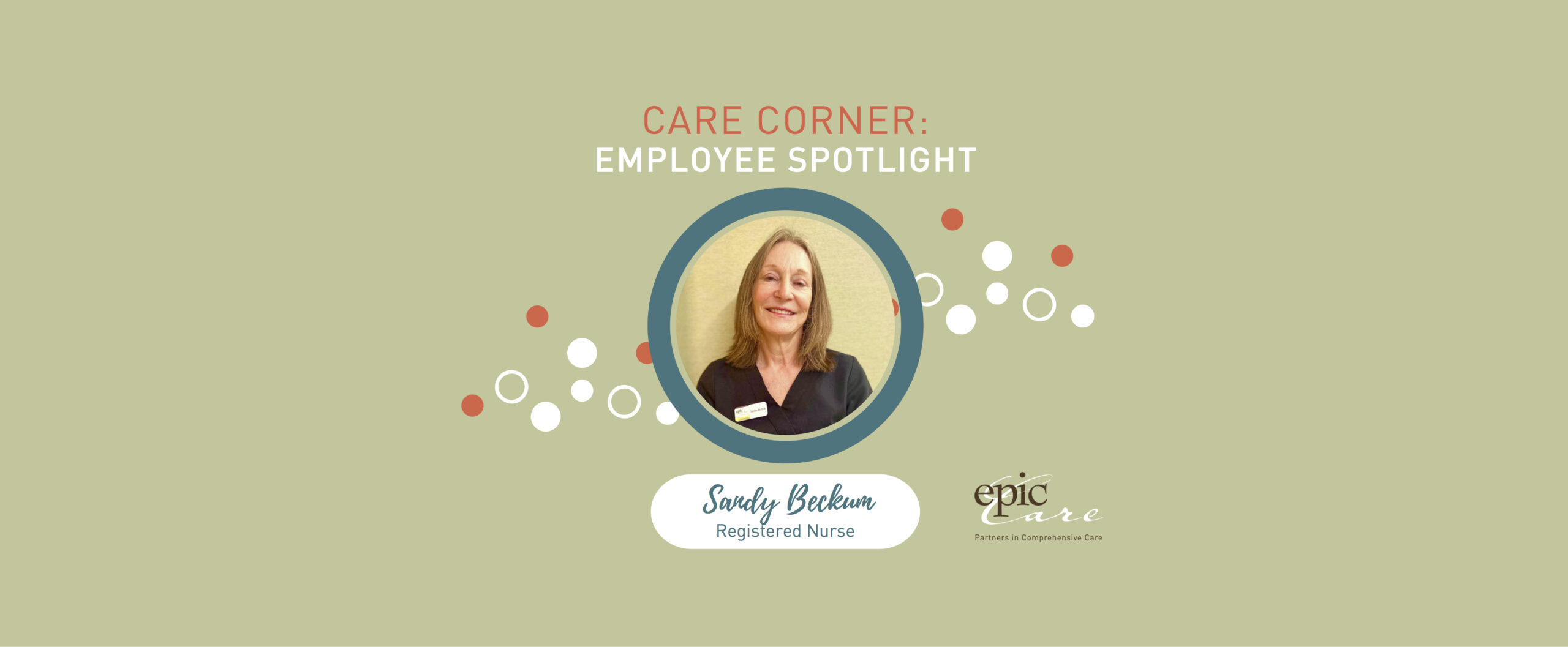 CARE Corner: Employee Spotlight, Sandy Beckum
Through our CARE Corner spotlight, we're proud to shine a light on our exceptional team and the work they do.
Congratulations, Sandy, on your 10-year milestone! We're incredibly grateful to you for your ten years of service, dedication to Epic Care and our patients, and the mighty show of warm-heartedness.
Sandy is an RN from our Emeryville Care Center. Read on to learn more about her:
Q: What does your job entail?
A: My job is to help people navigate their path through chemotherapy. It's more than just hanging chemotherapy or starting IVs. It is meeting people where they are in their lives, in their processing of their life-changing diagnosis. It's listening to them with an open mind, giving them a safe, respectful, compassionate, accepting, and supportive place to be in the here and now. It involves education, patience, and providing a platform for patients to feel heard and safe. Hopefully, I can make their journey less stressful over time as they come to terms with their diagnosis.
Q: What do you like most about working at Epic Care?
A: I love working with the diversity of staff, patients, young and old, and diverse cultures and ethnicities. I enjoy the challenge of the job, and I never stop learning. I love that we have such a strong, friendly, and supportive team and that we work so well together to support our patients who come from all over the world. My job is never boring.
Q: Best life lesson you have learned from a patient?
A: Try and live in the present as much as possible. Be appreciative of every day and of friends and family. To try and focus on gratitude for all the richness in our lives and let go of feelings and events that no longer serve you.
Q: Where would you go if you could visit any place in the world you've never been to?
A: I would love to go hiking in Patagonia, Ireland and visit the world's national parks.
Q: What is the last book you read?
A: " The 1619 Project" created by Nikole Hannah-Jones and published by the NY Times magazine.
Thank you Sandy!