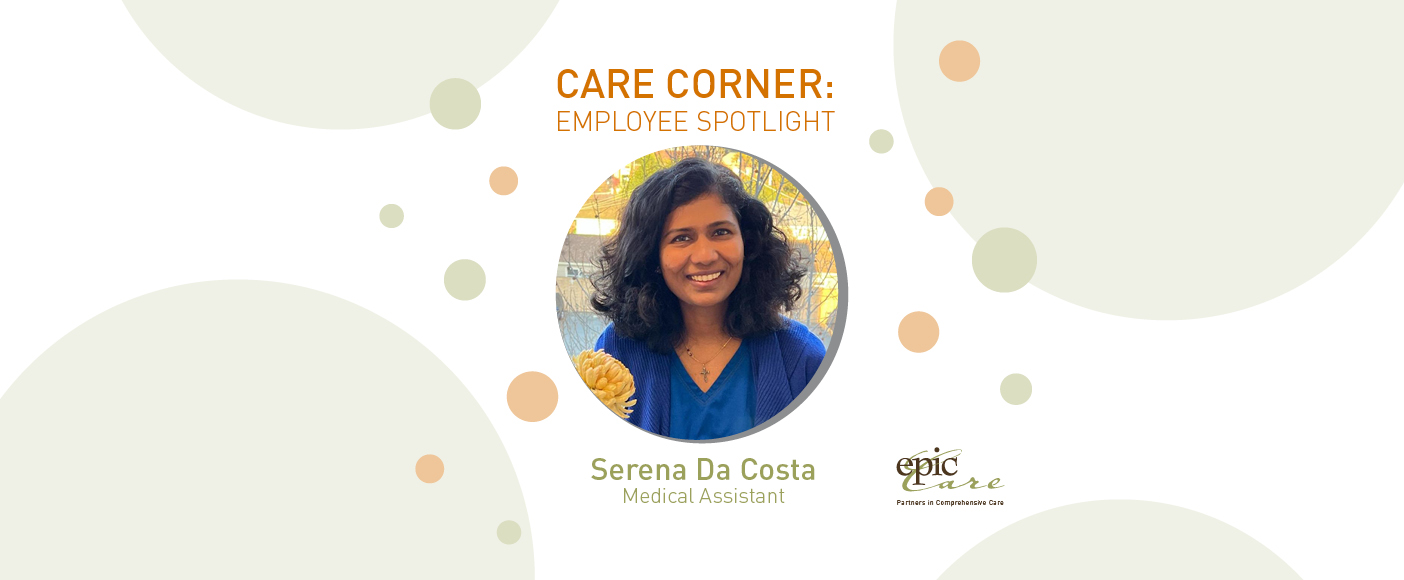 CARE Corner: Employee Spotlight, Serena Da Costa
Each day, our employees help turn compassion into action and support our shared mission to provide high-quality care to our community. Through our CARE Corner spotlight, we're proud to shine a light on our exceptional team and the work they do.
Meet Serena, a Medical Assistant from our San Leandro Care Center. Serena has been recognized for upholding our culture of CARE by her ability to empathize with our patients. "Everyone is going through something, and you have to be able to put yourself in their place," she says. Through her compassion, Serena delivers excellence in service and ensures the needs of our patients and providers are looked after. Read on to learn more about Serena.
Q: How long have you worked for Epic Care?
A: Since November 2020.
Q: What does your job entail?
A: A little bit of everything, which makes it so exciting! I started at our San Leandro call center and now work with our Internal medicine department, rooming patients and assisting in all aspects of patient care. Plus I help out in our other departments as needed.
Q: What is the best compliment you have received from a co-worker?
A: My co-workers and managers are awesome and compliment me all the time.
I have always been complimented for my customer service skills and patience with our patients. I feel grateful for the appreciation and feel happy to come to work every day.
Q: What is the one thing, you can't live without?
A: Coffee! If I didn't get my morning cup, I don't know how I would function.
Q: If you could have any superpower what would it be?
A: I would love to be able to fly, so I could visit my loved ones anytime.
We thank Serena for her commitment to our patients, her team, and more, for representing our Culture of CARE in all she does. Thank you, Serena!