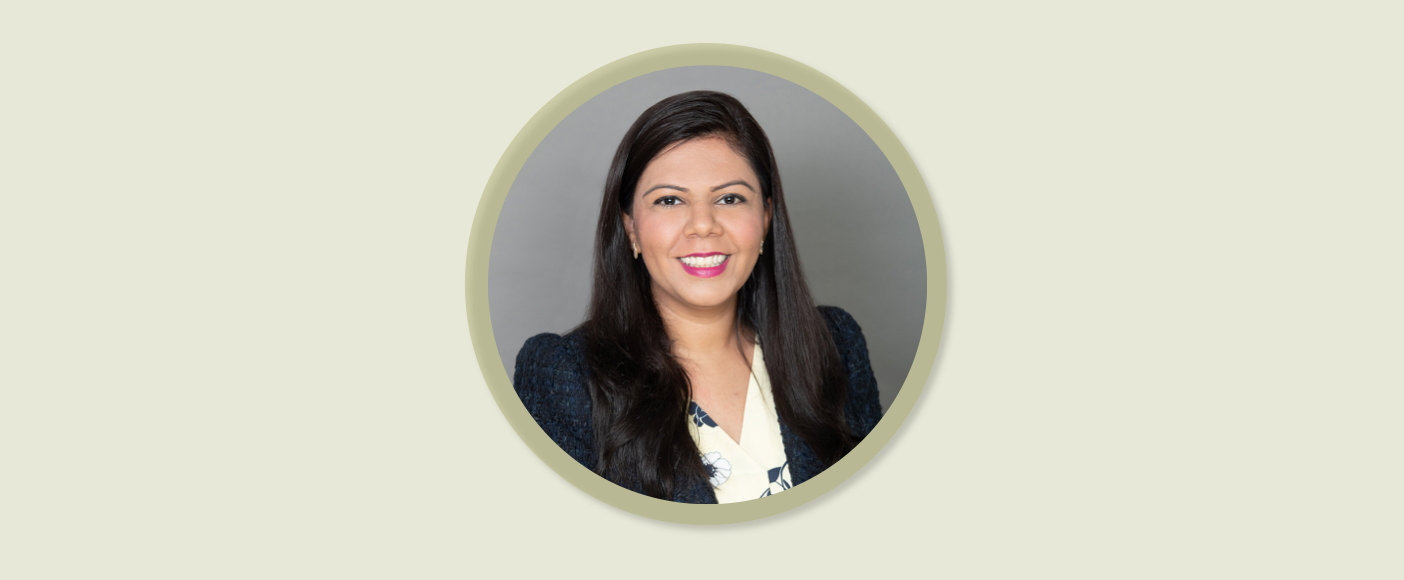 Dr. Salimah Valliani: Epic Care's Scout of Compassion
Epic Care's new physician specializing in hematology and oncology, Dr. Salimah Valliani, started helping others long before putting on her white doctor's coat.
Dr. Valliani traces her interest in giving back to her community to when she joined the Girl Scouts in Pakistan as a five-year-old. Her group raised money for different causes, like food banks or local shelters by selling Girl Scout cookies each year. When Valliani was thirteen, she and her fellow scouts set out to help a child who needed a kidney transplant.
"At that time, when I was carrying out the whole task with my team, I felt like this is something I want to continue to do for my life," Valliani noted. Today, a couple of decades wiser and even kinder, Valliani shares her caring spirit and extensive medical knowledge with our patients at Epic Care's Emeryville office. She joined us in December 2021 and continues to fill our clinics' halls with compassion and meticulous care.
Why Did Dr. Valliani Choose Epic Care?
Dr. Valliani explained that "Epic Care's long history of serving the East Bay Area, its many specialties and remarkable survival during the coronavirus pandemic attracted her to join the team." She noted that she was impressed by Epic Care's doctors, nurses, physician assistants, and others working together to treat a patient, from primary care to endocrinology to general surgery and beyond.
"Everything [is] here, right within the system, so it makes things very convenient for the patients also," Valliani added. "I appreciate the value of that."
Valliani, who also speaks Urdu and Hindi, earned her medical degree at Aga Khan University in Karachi, Pakistan, and then came to the United States for a residency at the Morehouse School of Medicine in Atlanta.
"While being trained [in Pakistan], I always wanted to get the best medical training, so [I] decided to come here, like many of our colleagues," Valliani recalled. "Then when I came here, the training with my fellowship at UCSF Fresno Medical Education was so rigorous but I was grateful because iIt prepared me for the real-life challenges of [being a] doctor."
From there, Dr. Valliani developed an interest in oncology (the science of cancer) and hematology (the science of blood) during a stint conducting translational research at the University of Pennsylvania in Philadelphia during medical school.
That interest continued to grow after she encountered two exceptional cases, including a young man who had sickle cell anemia and contracted malaria through transfusions. "At the same time, he presented with multi-organ failure, so he was in the hospital for over three months…he was just a sweet 19-year-old guy," she revealed. "Those moments treating him drew my interest more in this field, and I felt like this is something I want to work towards."
Another impactful case involved a patient with a rare type of plasma cell leukemia. "We were able to publish the case report of that," she said. "It captured, for me, the fragility of life because this patient's case was one of the rare findings for plasma cell leukemia, especially the IgM type." She smiled, concluding her anecdote. She added that, with her care, the patient "responded positively to some of the novel agents," she used.
In addition to working out of the Emeryville office, Valliani also treats patients at a county clinic a couple of days each week, continuing a clinical experience she had during her residency and fellowship training.
She is very passionate about her field and those in her care. Her patients' conditions range from anemia to myeloma to breast cancer. Although cases can be challenging and complicated, Valliani enjoys figuring out the diagnosis and then helping patients through the whole process of treatment and recovery.
"During my training and many years, my main role is to provide complex knowledge to the patient in the easiest way so that they can make informed decisions about their own lives and the challenges they face," she said.
In some cases, treating cancer patients involves helping them navigate end-of-life issues, the doctor noted. In these instances, she tries to make things easier for her patients and simply be there for them when they need support the most.
"Even when they're nervous, going through the side effects of the treatment really matters. Explaining things to them and their family in a thoughtful way is a crucial step in providing the best care we can give to the patients," she said.
At Epic Care, board-certified oncologists and hematologists like Valliani become part of a multi-specialty team of healthcare providers assembled and personalized for each patient's needs, ensuring patients get the best treatment plan and care possible.
Epic Care offers chemotherapy, immunotherapy, newer biologic agents, experimental therapies, and our proprietary state-of-the-art infusion suites for treating our cancer patients. Additionally, our hematologists can conduct bone marrow biopsies on site. Our patients also regularly follow up with their doctors to review how their treatments are going and go over any concerns they may have.
"It's fascinating that the field itself is improving so much," Dr. Valliani said. "Our patients are living longer (and) have a better quality of life. "Where chemotherapy was once the only tool in the box, today, "we have immunotherapy knowledge and so many diverse techniques for our patients," she said. The field of oncology is constantly evolving thanks to ongoing research that has created new options for treatment, and Dr. Valliani makes sure she stays up to date on the latest developments.
While her 2-year-old daughter keeps her on her toes, Valliani makes sure to set aside time to enjoy her favorite activities, including sketching or painting. She cooks and reads about interior decorating, a field she "would have pursued had she not become a doctor," she added with a gentle smile.
Luckily for Epic Care and its patients, Valliani answered the call to medicine and today is one of our greater than 55 physicians treating people across the East Bay Area. As a physician-led practice, Epic Care is "part of the community and provides the best care I've seen," she concluded. Epic Care's Emeryville office, where Valliani practices, is open Mondays through Fridays from 8 a.m. to 5 p.m. and can be reached directly at (510) 629-6682. To learn more about Epic Care's oncology, hematology, and numerous other specialties and services, visit epic-care.com or make a new patient appointment by calling (925) 255-1066.