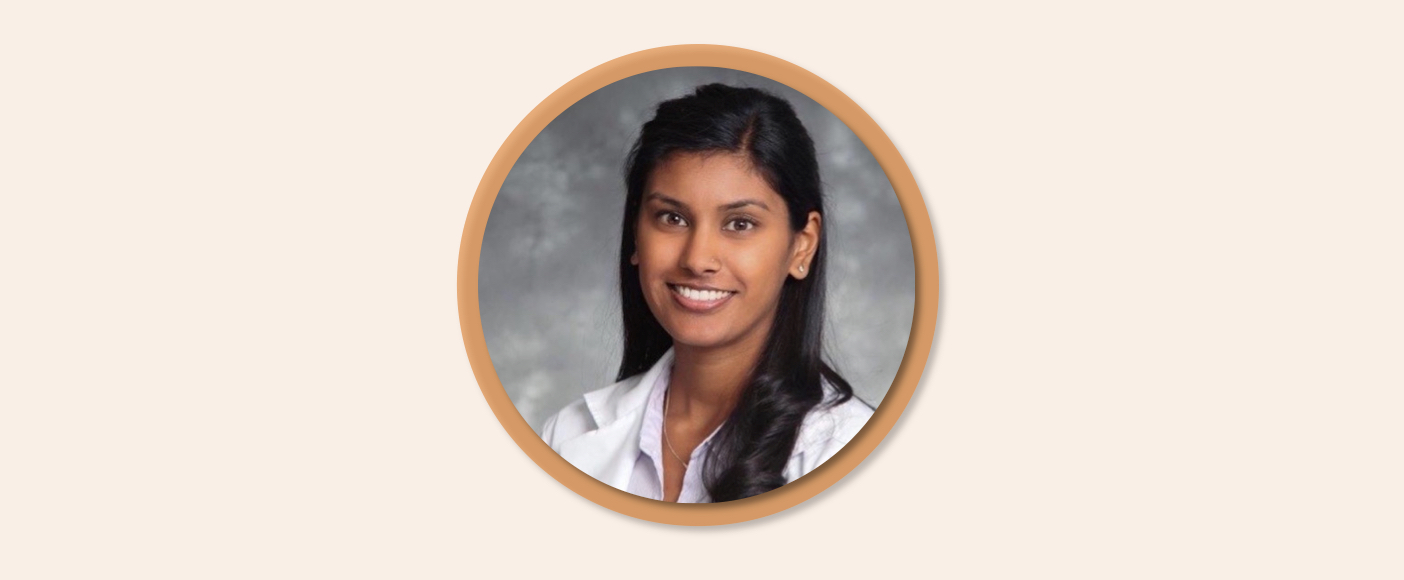 Dr. Shelly Gupta Feels at 'Home' at Epic Care
Shelly Gupta, M.D., grew up watching her parents try to navigate the unfamiliar world of health care when her grandparents fell ill. Wanting to "bridge the gap" between people with no medical background — like her family members — and the men and women caring for them inspired her to go into medicine.
"You realize it later when you're a doctor and think, oh, 'Did they ever ask this?' or 'Were they ever told this?'" Gupta said. "And I think it was kind of one of those things where I wish I knew more at that time to be able to help."
Today, the oncologist and hematologist has returned to where she grew up in the East Bay to provide the guidance and care sought after by Epic Care patients and their loved ones.
An alumna of Washington High School in Fremont, Gupta graduated from medical school at American University of the Caribbean in Sint Maarten. During her residency at UCLA/Kern Medical in Bakersfield, she saw patients living longer thanks to scientific advancements.
Seeing the impact of that cutting-edge treatment up close drove her to pursue a career in oncology and hematology, which she described as an evolving field in which therapies have greatly improved over time. This includes immunotherapy and various medications, which have significantly impacted diseases like breast and lung cancer.
"It's just a very, very rapidly evolving field, so (there is) just always something interesting to keep tabs on," Gupta said.
Gupta arrived at Epic Care after a fellowship at Harbor UCLA Medical Center in Torrance. Returning to the East Bay was important to her since her family remains in the area, and Epic Care attracted her because of its various clinics serving patients from a wide range of backgrounds. The camaraderie among Epic Care colleagues also caught her attention.
"Everyone that I spoke to — a radiation oncologist or a breast oncologist or a medical oncologist — they all really worked collaboratively," Gupta said. "And I think that was just really nice and very warming to hear."
As a medical oncologist and hematologist, Gupta treats patients 18 and older facing a variety of malignancies, including breast, prostate, lung and gastrointestinal cancers as well as leukemia, lymphoma and multiple myeloma. People with benign hematological conditions, such as anemia and low blood platelet counts, also come to her for help.
Gupta knows how scary a cancer diagnosis can be for patients. Their cancer care and treatment involve a whole team of medical professionals, from radiation oncologists to surgeons. While every patient is different, Gupta's years of experience have helped her anticipate the type of questions to which patients and their loved ones will need answers. And having watched her own parents deal with similar situations while growing up, she knows how to share that information in a clear, comfortable way.
"A patient's entire team needs to be on board and have a better understanding of what's going on to try and navigate treatment," said Gupta, who also speaks conversational Spanish, Hindi and Punjabi. "I try making analogies to make it a little easier to understand because medical jargon can be challenging."
"Let me worry about your cancer. Let me worry about your disease, and (you) try to keep living your life as much as you can." Gupta said.
Gupta loves how rewarding her career is and how wonderful and genuinely kind her patients are at Epic Care. She feels the gratitude radiate from them, and she's just as thankful for them.
Things in the East Bay have changed since she left to begin her educational journey after high school, but Gupta has tried to meet up with as many family members and old friends as she can, safely, while the COVID-19 pandemic continues. She enjoys going to the beach, checking out new restaurants and staying active, usually by hiking, biking or working out on her Peloton.
Gupta hopes her extended family will be able to get together for their traditional yearly reunion, but in the meantime, day or weekend trips are a fun alternative when she's not caring for patients at Epic Care's Castro Valley and Dublin locations.
"This has always been considered home for me," she said.