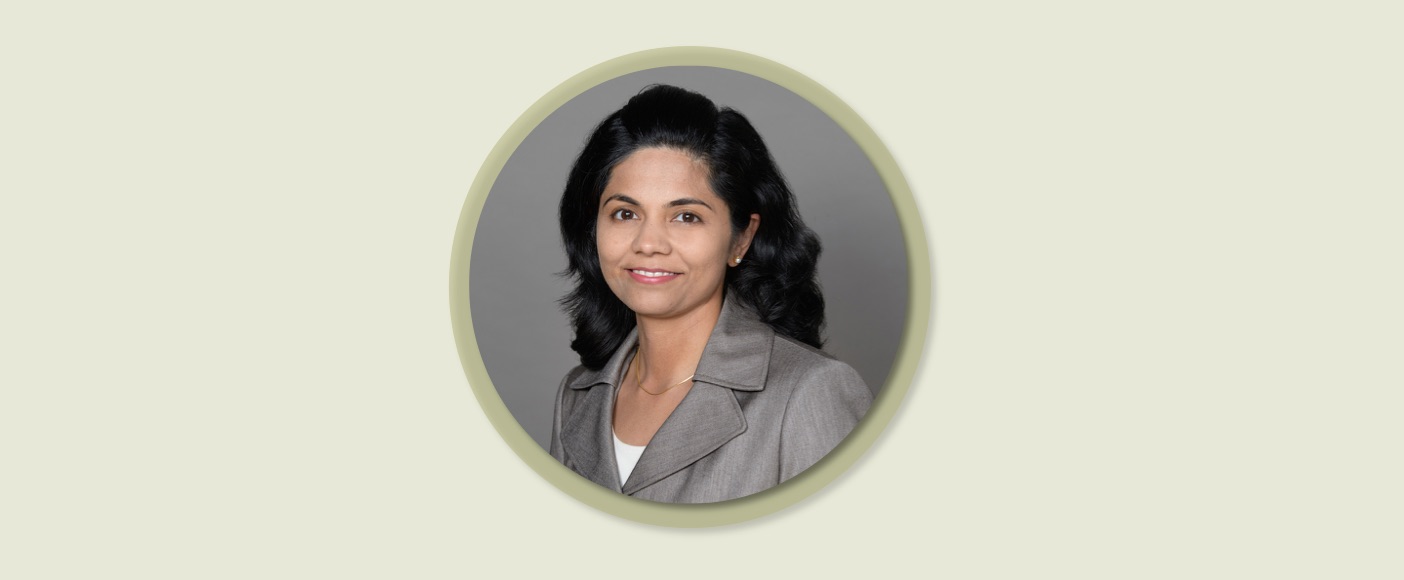 Dr. Swati Andhavarapu Guides Patients with a Caring Hand
Dr. Swati Andhavarapu watched her beloved grandmother fall ill, lose weight and succumb to an illness her family never identified or even understood. Her grandmother resided in a rural Indian village that had no medical facilities. For years, the lack of an explanation for her grandmother's death has gnawed at her.
Dr. Swati had been no stranger to the medical world herself while she battled frequent high fevers as a child, something that gave her a sense of "awe" to those in the medical profession and a career goal toward which to strive.
But even before any of her medical training, Dr. Swati was left wondering if there was something the family could have done for her ailing grandmother in her final years. Maybe there was something they could have or should have known about, like an illness to treat or a diagnosis to wrap their heads around.
Decades later, now as a hematologist and oncologist serving Epic Care's locations in Dublin and San Ramon, Dr. Swati still wonders what befell her grandmother — although her medical training leads her to suspect endometrial cancer. But more importantly, the memory drives her to ensure no patient and no family goes through a difficult cancer diagnosis without a steady hand to inform and guide them.
"My role is to be there for my patients and make sure that they don't feel lost," Dr. Swati said. "I feel (my role) is to help them understand their diagnosis, be there for them and the emotions the family is going through … I want them to have a good understanding of everything, and for them to know that we are there for them."
Dr. Swati's interest in oncology was sparked as a medical resident in Arizona when she treated two young adult patients, both with advanced cancer who, sadly, did not survive. But the journey she took with them was illuminating in how much of a stabilizing force she could be for families and patients when they are faced with complex decisions and news that wasn't always encouraging.
"I instantly developed this connection with the patients and their family, and I thought I was able to be there for them and give them more," she said.
The experience also left her driven to tackle the challenge of the most complex diagnoses. One of her first two patients was a 26-year-old young male who had developed cancer in his lungs seemingly without explanation. Then, Dr. Swati and her professor were able to track the cancer's primary origin despite no outward evidence a tumor had ever been present there.
"When I looked at that case, that drew me more into wanting to do oncology because oncology is vast, and the cases can present differently," she said.
Cancer diagnoses are often complicated with many possible paths forward. Understanding those potential treatment courses and staying up-to-date on the latest treatment options is essential to Dr. Swati, and the continual advances give her hope for the future as cancer treatments become more efficient and effective.
"Since I started my career as an oncologist, there have been significant therapeutic advances, a lot of targeted therapies, a lot of treatment options," Dr. Swati said. "We are prolonging life, we are making the quality of life better for patients … I'm having more time with them — even if they have advanced diseases — because there are so many treatment options. I'm able to offer more."
And that ability to offer more is only amplified by the comprehensive approach Dr. Swati has seen in her time so far with Epic Care. She said she feels fully equipped to combine the personal, private attention she and her team give each patient with the other tools — like lab testing, imaging and infusions — that are all offered in-house at Epic Care.
"This is a practice where we take a lot of pride in taking care of patients. Patients have access to everything in one place. When patients come into the infusion clinic that is within the same practice, I have seen better satisfaction for patients and families than them going into an infusion center elsewhere where the physician isn't there." Dr. Swati said.
Dr. Swati studied at Andhra Medical College in India before completing her residency at Phoenix's Maricopa Integrated Health System. In addition to English, she speaks Hindi and Telugu. She is especially interested in the treatment of gastrointestinal, lung and breast cancers. When she's not helping her patients at Epic Care, you can most likely find Dr. Swati with her two kids, enjoying California's vast hiking trails, on the road traveling or doing all three at a place like Yellowstone National Park.