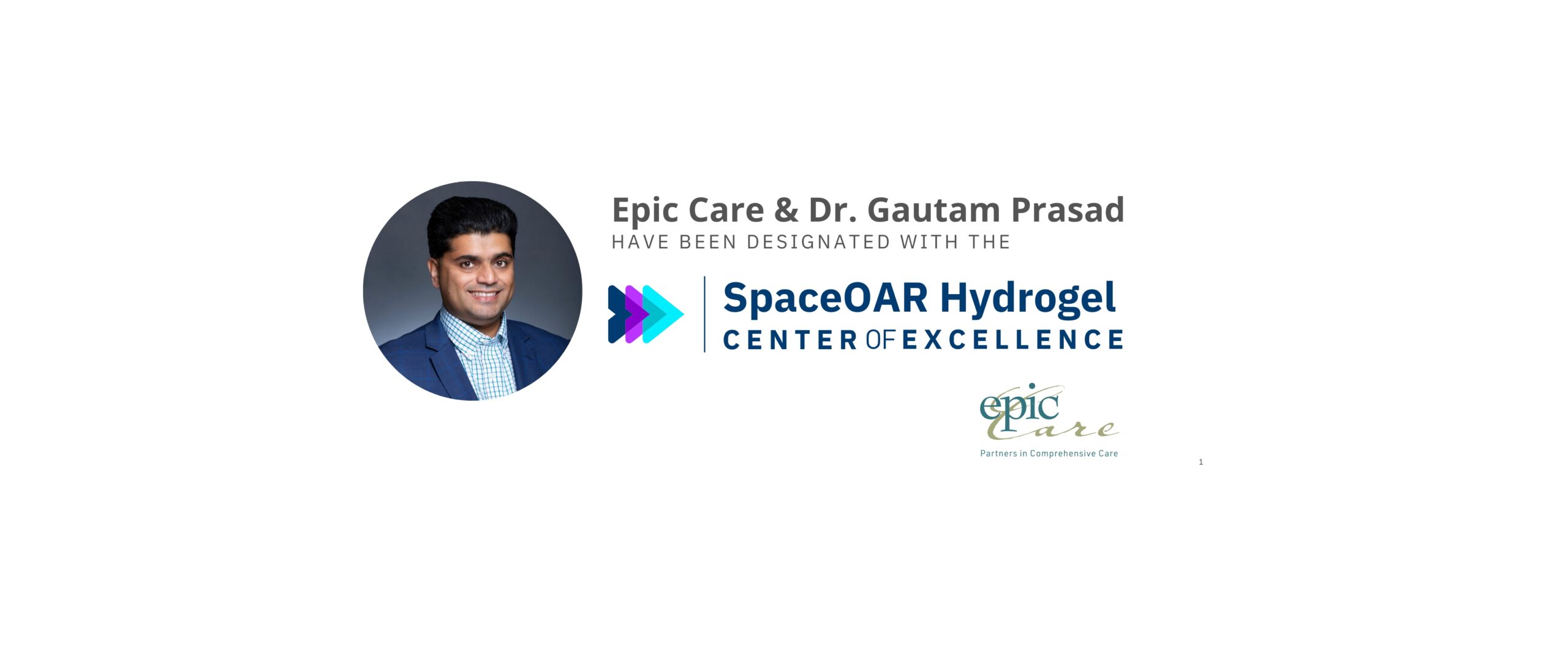 Epic Care & Dr. Gautam Prasad Recognized with Northern California's First Center of Excellence for SpaceOAR Hydrogel!
Epic Care is proud to announce that Dr. Gautam Prasad has been designated with Northern California's first Center of Excellence for SpaceOAR™ Hydrogel – a device manufactured by Boston Scientific and designed to reduce the radiation dose delivered to the rectum during prostate cancer radiation treatment. Due to the rectum's close proximity to the prostate, it can become unintentionally damaged during therapy, leading to issues with bowel function. SpaceOAR Hydrogel is designed to push the rectum away from the prostate, reducing the radiation dose delivered to the organ, which may lessen damage to the rectum. The Center of Excellence designation recognizes Dr. Prasad with a high degree of experience applying SpaceOAR Hydrogel and commitment to minimizing the impact on urinary, sexual, and bowel quality of life for prostate cancer patients undergoing radiation therapy.
"Being designated as a SpaceOAR Hydrogel Center of Excellence is an important recognition for us and further supports our efforts to deliver the highest-quality treatment possible for prostate cancer patients in the Bay Area," said Dr. Gautam Prasad "Radiation therapy is an often-successful treatment option for individuals with prostate cancer, but some patients may remain hesitant due to the unintended side effects that can impact their quality-of-life following treatment. SpaceOAR Hydrogel can complement the patient's radiation treatment to preserve healthy tissue and help maintain quality-of-life."
For more information about SpaceOAR Hydrogel, click here.