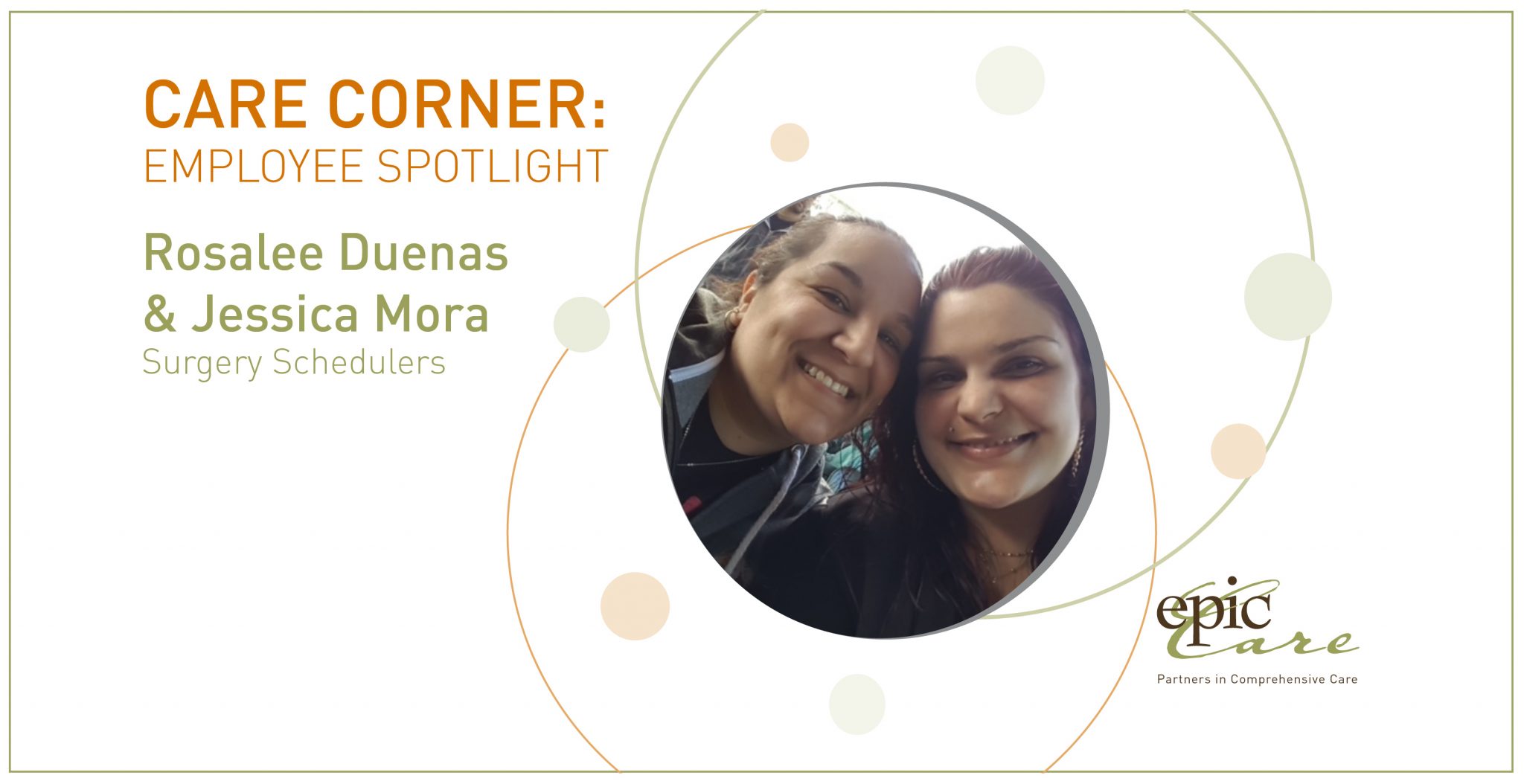 Epic Care Employee Spotlight: Surgery Schedulers, Rosalee D. & Jessica M.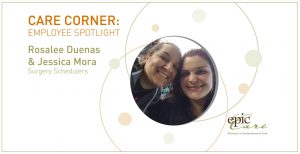 It's safe to say we love our team! Here are two reasons why; meet surgery schedulers, Rosalee & Jessica. Like many of our team members, both are passionate about providing Epic Care's surgery patients with compassionate and personalized support to prepare patients for surgery and the recovery process. Here's more about what makes them a great part of our CARE team:
Q: How long have you worked for Epic Care?
Rosalee: 3.5 years
Jessica: 3 years +
Q: What do you like most about your job?
Rosalee: Helping patients get their much needed surgeries scheduled and working with our amazing doctors!
Jessica: Assisting with patient care.
Q: What is something about you that would surprise people?
Rosalee: I can be extremely shy.
Jessica: The beach is one of my fav places to be ?
Q: Describe yourself in three words?
Rosalee: Caring, dependable, and goofy
Jessica: Funny, optimistic, and passionate