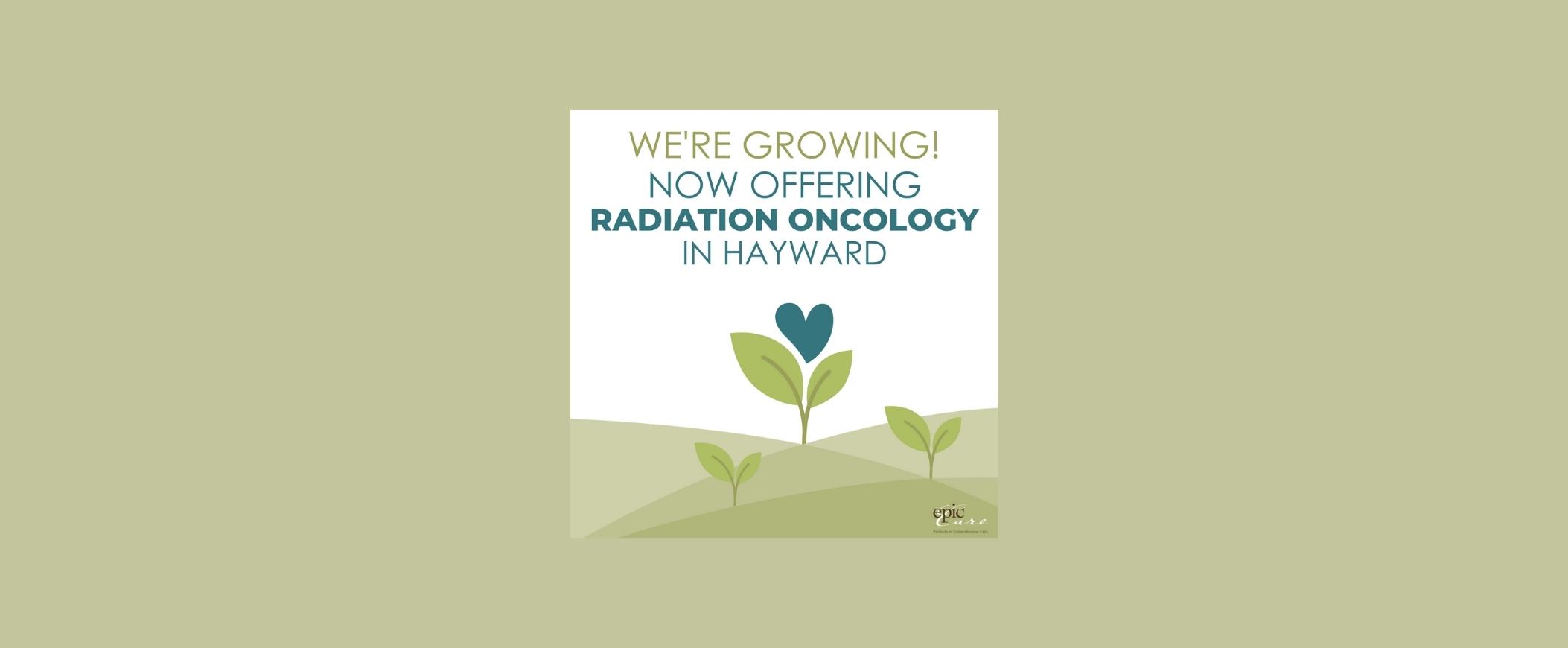 Epic Care Now Offering Radiation Oncology in Hayward!
We are excited to announce that we have expanded our services at our Hayward Care Center to include Radiation Oncology. Offering this specialty in Hayward gives us another opportunity to provide compassionate care to our patient community close to home.
To learn more about our Hayward location and all its services, check out our Hayward location page byCLICKING HERE.