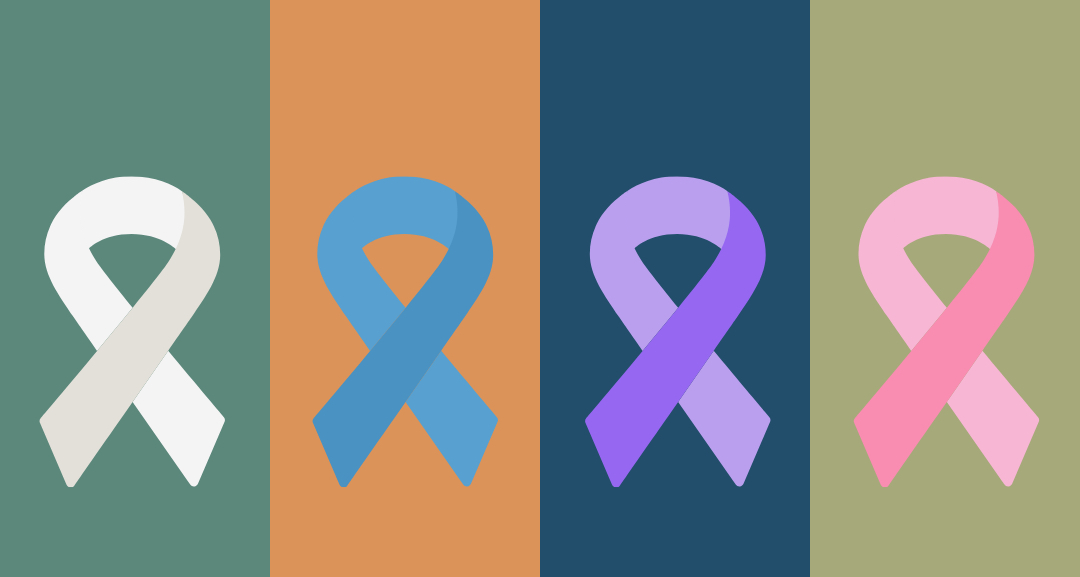 Epic Care's Allyship in Cancer Prevention
A cancer diagnosis can alter the trajectory of a person's life, but Epic Care stands ready to help patients face this disease. As allies to Cancer Prevention, we at Epic Care:
Take pride in our preventative services.
Support organizations that strive to end cancers of all kinds.
Offer an array of personalized treatment options for cancer patients.
Alongside our partners, our collective goal is not only to show you, our patients, how to take steps to prevent cancer but also, how Epic Care is by your side to help at each step of the way.
Epic Care: Your Breast Cancer Prevention and Treatment Ally
According to the World Health Organization, globally, breast cancer was the most common cancer in 2021. In the United States, the nonprofit organization, Breastcancer.org, estimates that approximately 1 in 8 women are estimated to develop invasive breast cancer at some point in their lives. The charity also noted that doctors would diagnose nearly 288,000 new cases of invasive breast cancer and 51,400 new cases of non-invasive (in situ) breast cancer in women in the United States in 2022. Of course, because breast cancer does not only affect women, around 2,700 new cases of invasive breast cancer in men are also expected to be diagnosed in 2022.
While these statistics may be haunting, Epic Care wants to protect our patients from these outcomes. With our team, patients at high risk for developing breast cancer can learn how to reduce those risks.
Depending on the needs of each patient, when working with our physicians, we:
Introduce our patients to various lifestyle changes.
Come up with a prevention plan that could include:
Consider family histories of breast cancer and offer testing and options for genetic counseling to help our patients better understand their risks and options.
Additionally, our wide-ranging health care services include breast health and surgery, through which we help patients take a proactive approach to breast cancer prevention.
Our patients who develop breast cancer will find that Epic Care's breast health program is well-equipped to help them through their cancer journey from beginning to end. Our knowledgeable medical professionals can conduct biopsies and ultrasounds and even remove benign masses. Our expert surgical staff regularly handles lumpectomies, mastectomies and breast reconstruction, among other procedures.
Other Preventions & Treatment
Knowing that our board-certified oncologists can handle even the most complex cases, patients turn to Epic Care for treatment of other cancers as well. A personalized team collaborates with each patient from their diagnosis to their treatment.
Thankfully, our patients don't need to go far for that treatment, either. At our state-of-the-art facilities, we offer several cancer-fighting tools and teams. We have:
Oncologists
Hematologists
Chemotherapy
Radiation, including CyberKnife
PET and CT scans, which physicians can use to track how effective treatments have been.
Furthermore, our multi-specialty approach offers access to other specialists depending on the patient's preferred treatment plan. Outside our cancer-fighting team members, our staff includes:
Family & Internal Medicine Physicians
Breast Health Specialists & Surgeons
General Surgeons
Diagnostic Imaging
You can learn even more here.
Epic Care's Dedication to our Cancer Prevention Allies
Even after seeing firsthand the impact cancer can have on patients, our allies always inspire us. Their dedication drives us to continuously give back to our community through charities and research that could one day rid the world of the disease.
For decades, the American Cancer Society and the Komen Foundation have invested billions of dollars in cancer research and helped cancer patients and their loved ones financially and in other ways. Both organizations regularly hold fundraisers and awareness events that Epic Care has sponsored and supported through the years. We take pride in supporting our partners because we know they fight the good fight outside our doors to help our cancer patients in many ways.
American Cancer Society (ACS)
With the ACS, Epic Care employees have participated in their 35-year-old Relay for Life event, which honors and memorializes cancer patients while raising money for cancer research. It has become a keystone event for society, with local relays in communities across the country.

Making Strides Against Breast Cancer, which has become one of the country's most prominent breast cancer events, is another ACS event that Epic Care's staff has been pleased to participate in. Like the Relay for Life, Making Strides Against Breast Cancer takes place across the country. The walk funds breast cancer research and helps patients with services such as helplines and rides to treatment.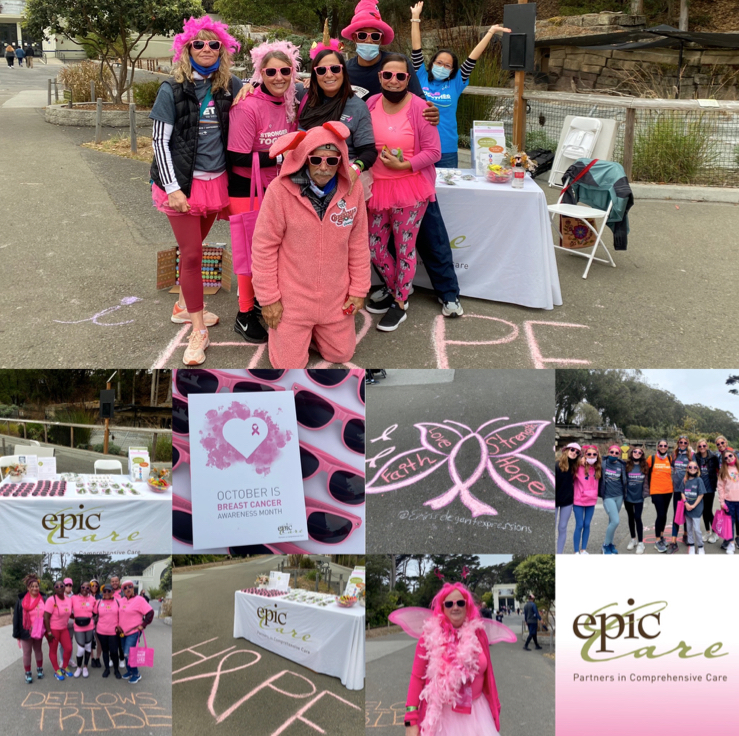 The Susan G. Komen Foundation
The Epic Care team proudly sported its best pink clothing to participate in the More Than Pink Walk for the Komen Foundation, which focuses on breast cancer. It also honored breast cancer patients, raised money for the foundation and even handed out some festive pink sunglasses. The funds raised through the walk and Epic Care's support allowed the Komen Foundation to:
Continue presenting programs to the community.
Fund advocacy and research.
Help breast cancer patients access the care they need.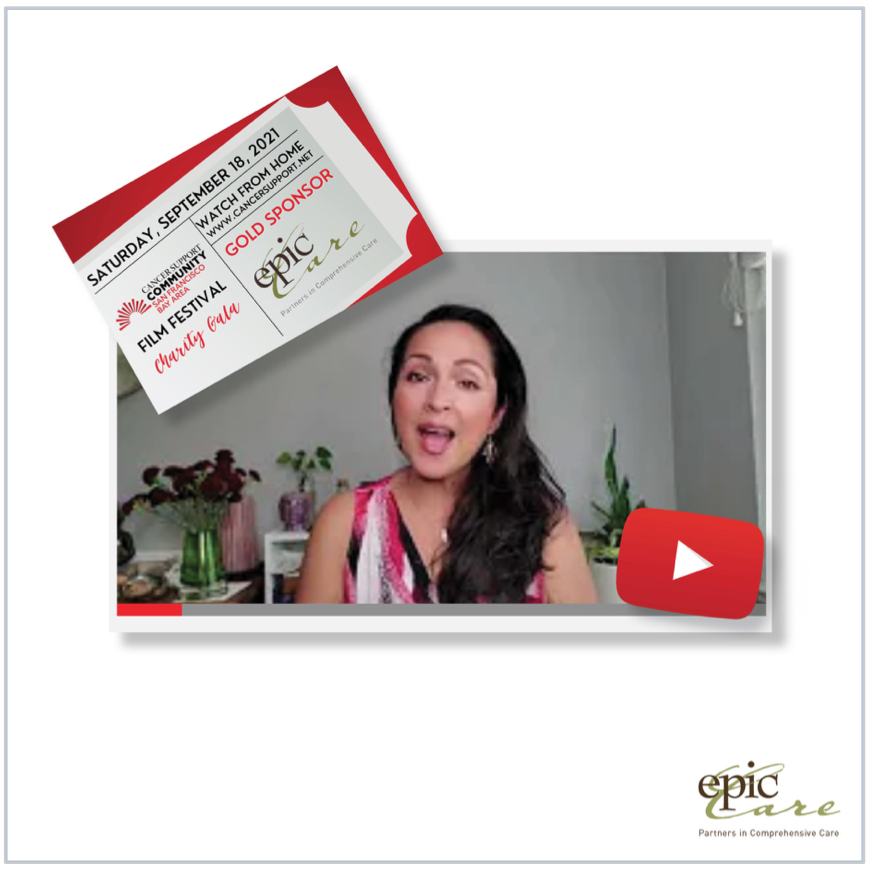 Cancer Support Community
Serving the San Francisco Bay Area, Cancer Support Community is a nonprofit organization that annually helps 2,000 patients and their families. Epic Care has supported this cancer-focused organization at their Film Festival Charity Gala in 2021. With our aid, the organization's Film Festival Charity Gala raised more than $300,000 to fund its free services for cancer patients and their loved ones, which include:
Support groups
Counseling
Education
Nutrition
Epic Care has numerous resources on its website, epic-care.com, to help patients learn more about cancer prevention and navigate cancer diagnoses. As your allies, our offices are conveniently located across the East Bay Area, and we are ready to help you and your loved ones with all your health care needs. To find out more about what Epic Care can offer you, visit its website or call (925) 255-1066.