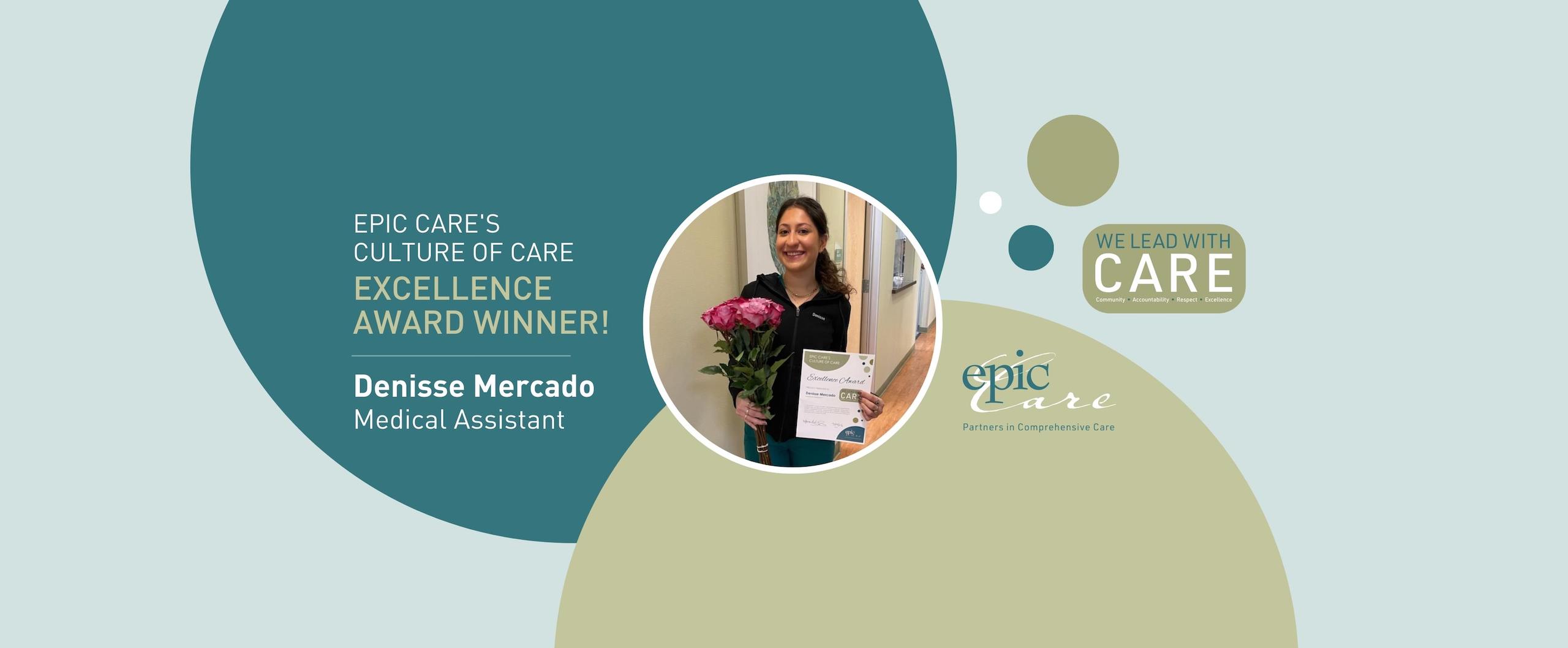 Epic Care's Culture of CARE Excellence Award Winner! – Denisse Mercado
Congratulations, Denisse, on winning our Culture of CARE Excellence Award!
Denisse Mercado is a Medical Assistant at our Castro Valley Care Center. She is recognized for her commitment to outstanding patient care, fostering a positive, supportive work environment, and her innate kindness and compassion.
Read on to learn more about Denisse:
Q: How long have you been with Epic Care?
A: I have been with Epic Care for about ten months now.
Q: What does "We lead with CARE" mean to you?
A: To me, it means putting our patients first, providing the best care possible, and ensuring they are comfortable.
Q: What does your job entail?
A: As infusion MA, I room patients into the infusion area, administer non-chemo injections, provide lab coverage, order supplies and stock, ensure patients are comfortable and provide blankets, pillows, and snacks.
Q: What's the most rewarding part of your job?
A: The most rewarding part is seeing the patients' appreciation and getting to know them.
Q: Where was your most memorable vacation?
A: My most memorable vacation was in June when I went to Hawaii and went skydiving.
Q: What TV show are you obsessed with right now?
A: Grey's Anatomy.
Thank you, Denisse, for leading with CARE and being a shining example of the values we stand for.