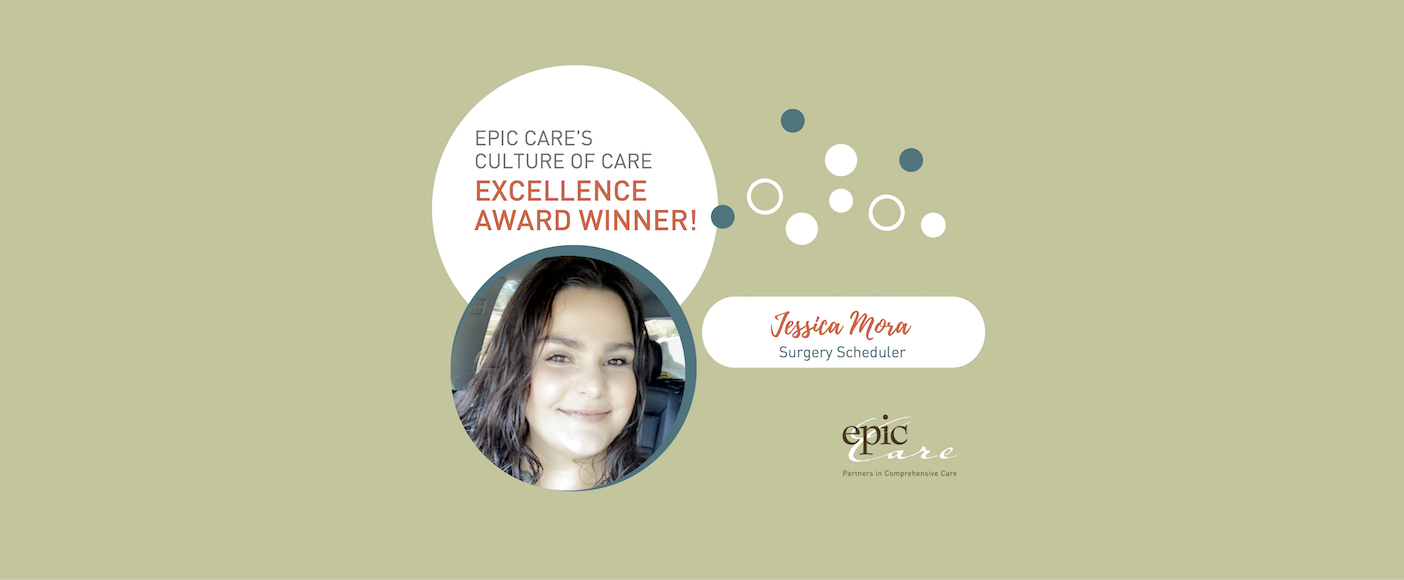 Epic Care's Culture of CARE Excellence Award Winner! – Jessica Mora
Congratulations Jessica, on winning our Culture of CARE Excellence Award! You're a shining example of the values we stand for.
Jessica Mora is a Surgery Scheduler from our Antioch Admin Office. Jessica is recognized for going above and beyond and for her outstanding job performance. She cares immensely for patients and physicians and strives to ensure a job well done (and then some!). Jessica is efficient, organized, and always willing to help a colleague. One can always count on Jessica to innovate – she can provide feedback and suggestions, both positive and constructive, to help enhance teamwork, collaboration, efficiency, and patient care. Read on to learn more about Jessica:
Q: How long have you been with Epic Care?
A: Almost five years.
Q: What does our Culture of CARE mean to you?
A: To treat everyone with respect, thrive for a better workplace, and always keep a positive attitude towards employees and patients. Celebrate success.
Q: At work, what motivates you?
A: Being able to make a difference in the lives of our patients by making their experience smooth as possible and supporting patients.
Q: What is a weird fact, you know?
A: You can't hum with your nose plugged.
Q: What's the funniest movie you have seen?
A: Bridesmaids.
Thank you, Jessica, for representing our Culture of CARE in all you do!