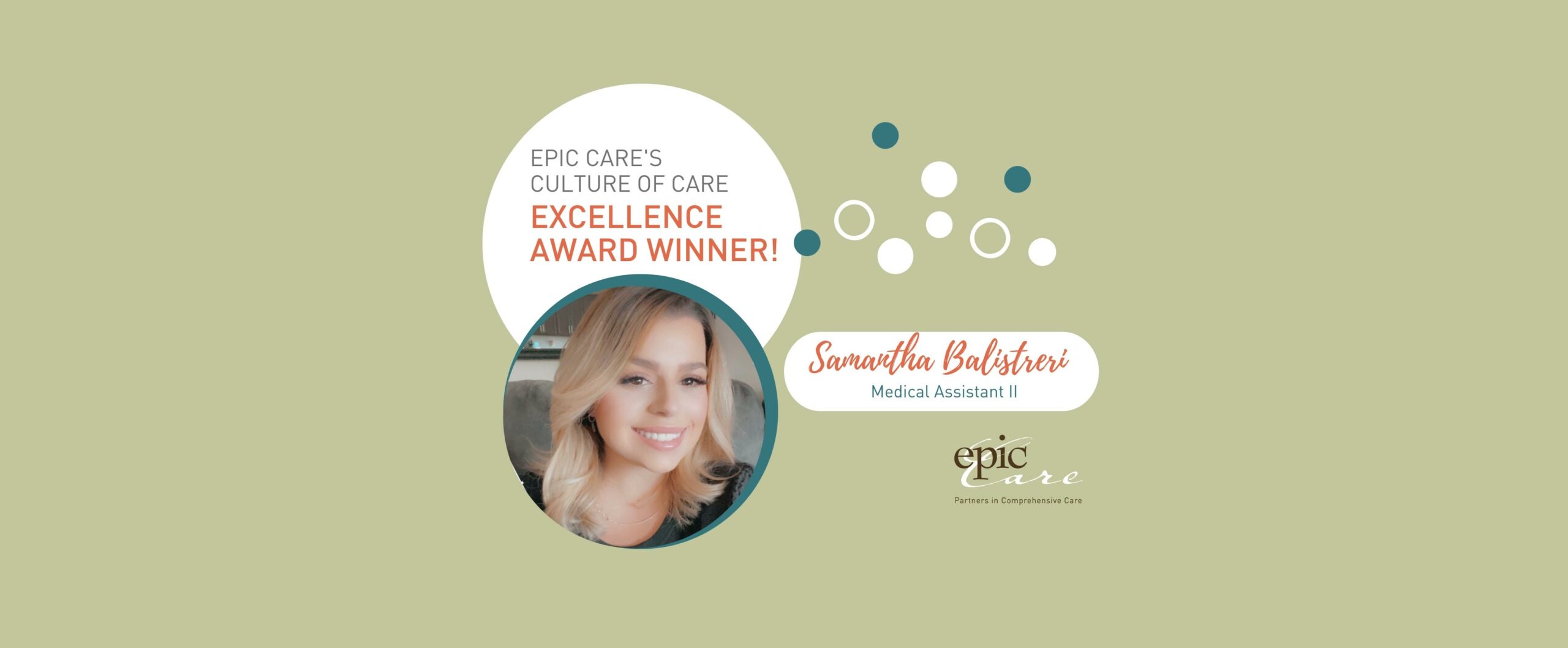 Epic Care's Culture of CARE Excellence Award Winner! – Samantha Balistreri
Congratulations Samantha, on winning our Culture of CARE Excellence Award! You're a shining example of the values we stand for.
Samantha Balistreri is a Medical Assistant II from our Antioch Care Center. Samantha is recognized for going above and beyond and for her outstanding job performance. Samantha is dedicated, hardworking, and dependable. She goes above what is asked of her and is a strong asset to Epic Care. Above all, we appreciate her positive attitude and helpful approach to her team and patients.
Read on to learn more about Samantha:
Q: How long have you been with Epic Care?
A: Five years.
Q: What does our Culture of CARE mean to you?
A: To me, our Culture of CARE is about creating an environment for our patients to have a memorable experience and keep the staff engaged with one another and the organization.
Q: What advice would you share with a new Epic Care employee?
A: Working with our patients can be very rewarding, and the impact they can have on your outlook in life and how we shouldn't take life for granted.
Q: What goals are you currently working towards outside of work?
A: My goals outside of work are growing my baking business and furthering my career into nursing.
Q: If you could have any superpower, what would it be?
A: To be invisible!
Thank you, Samantha, for representing our Culture of CARE in all you do!