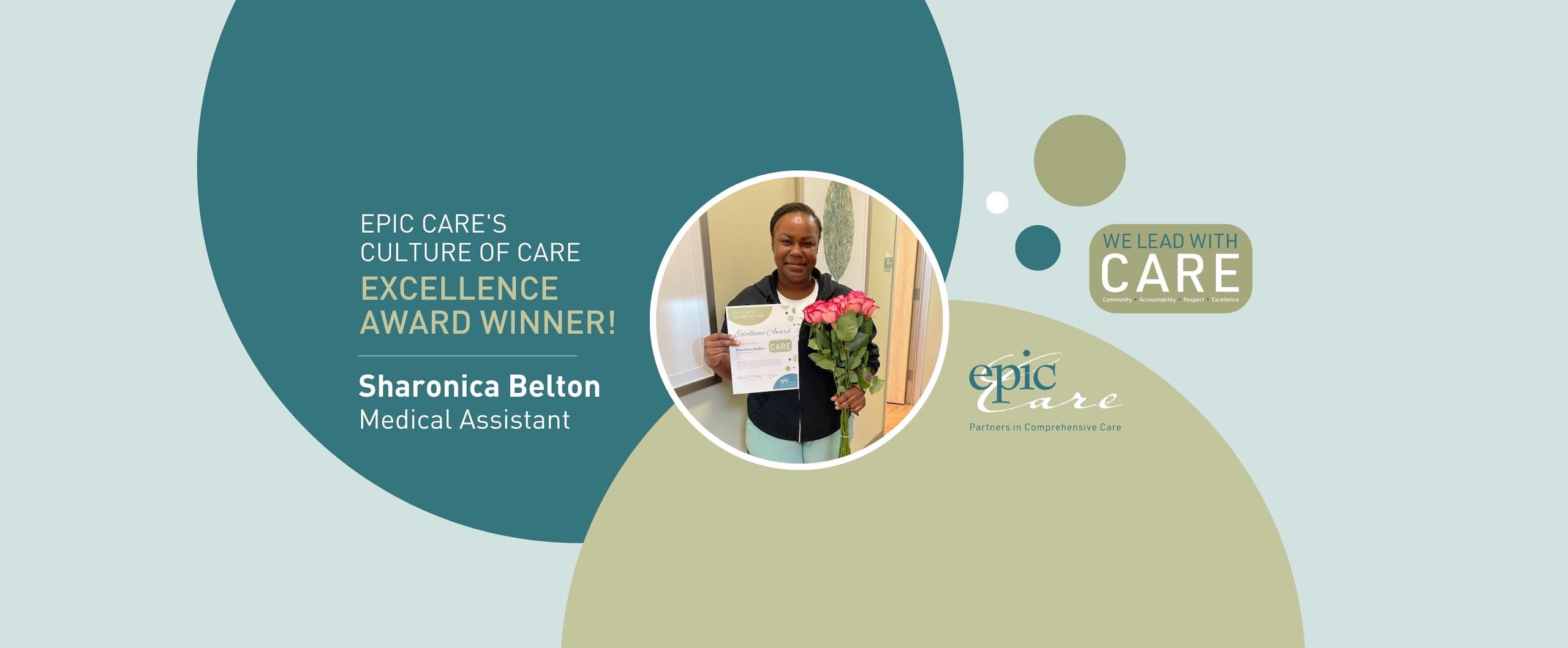 Epic Care's Culture of CARE Excellence Award Winner! – Sharonica Belton
Congratulations, Sharonica, on winning our Culture of CARE Excellence Award!
Sharonica Belton is a Medical Assistant at our Castro Valley Care Center. She is recognized for her dedication to making every patient's experience positive, actively seeking ways to enhance our workflows and patient care, and being a testament to the caring spirit that defines our organization.
Read on to learn more about Sharonica:
Q: How long have you been with Epic Care?
A: I've been with Epic Care for one year and four months.
Q: What does "We lead with CARE" mean to you?
A: It means working as a team to meet our patient's needs. I'm happy to be part of a team who takes the time to put our patients first.
Q: What does your job entail?
A: My job is to create a seamless patient care flow, from greeting them in the front office, rooming, checking out, and responding to urgent requests.
Q: When at work, how do you motivate yourself?
A: I'm motivated by the team that supports me. There is always room to learn, especially in the difficult moments. Our Castro Valley team is patient with one another and always willing to share information.
Q: What is the last song you listened to?
A: "I Hope You Dance" by Lee Ann Womack.
Q: If you could have any superpower, what would it be?
A: To help things grow and heal. It's a joy to live and be healthy.
Thank you, Sharonica, for leading with CARE and being a shining example of the values, we stand for.