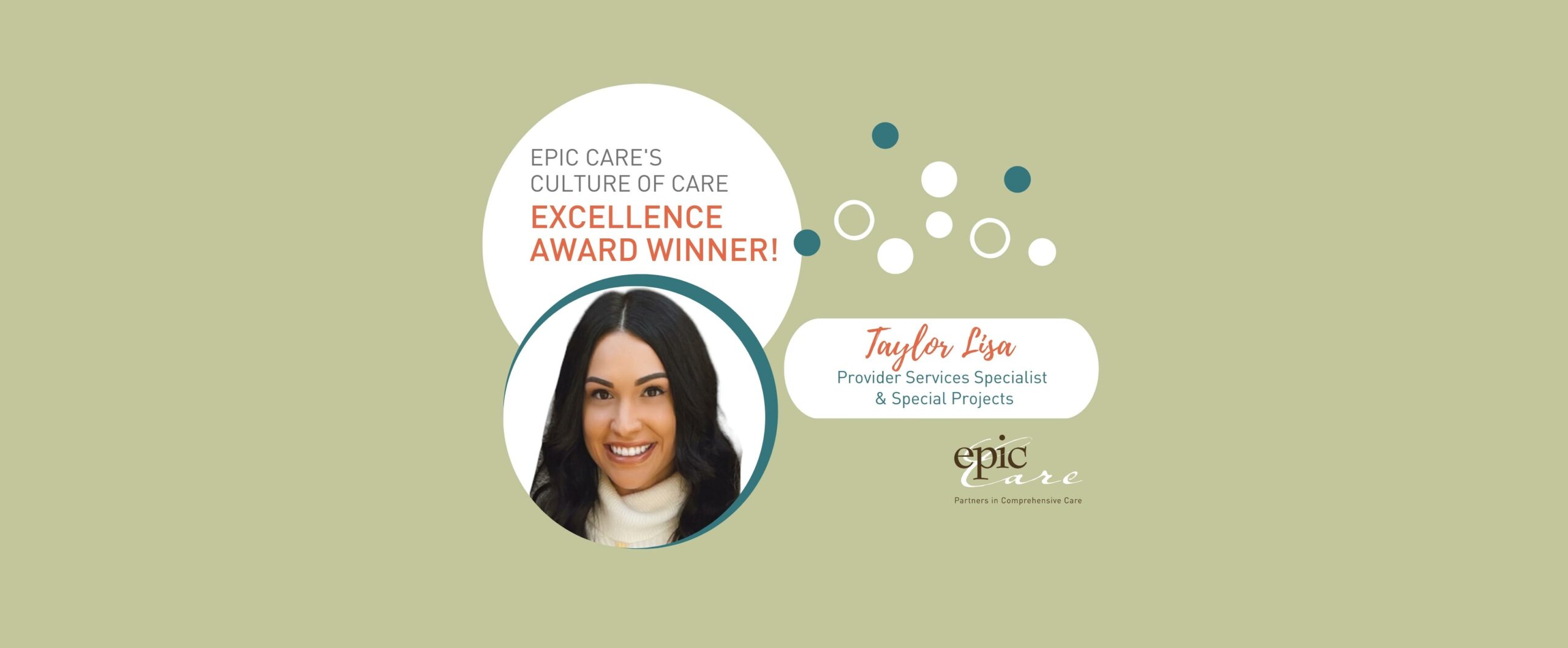 Epic Care's Culture of CARE Excellence Award Winner! – Taylor Lisa
Congratulations, Taylor, on winning our Culture of CARE Excellence Award! You're a shining example of the values we stand for.
Taylor Lisa is a Provider Services Specialist at our Administration office. Taylor is recognized for going above and beyond and for her outstanding job performance. Taylor is hard-working, incredibly efficient, and extremely organized. We are very thankful to have her as a part of our team! We appreciate Taylor's continued dedication; she is an asset to Epic Care.
Read on to learn more about Taylor:
Q: How long have you been with Epic Care?
A:Coming up on Nine years!
Q: What does our Culture of CARE mean to you?
A:It means showing up every day and giving our all to our patients, providers, and team members. It is celebrating everyone's wins!
Q: What is the most interesting project you've worked on at Epic Care?
A: There are lots! The most interesting was leading the Adelade Implementation, as it was all new to me that pushed me out of my comfort zone. It is always good to take on new projects, and you come out learning so much and really making yourself proud!
Q: Are you a cat person or a dog person?
A: Pups all the way! I have a 2-year-old German Shepherd, and she is my world! We love to explore together, and she always keeps me on my toes!
Q: If you had three wishes, what would you wish for?
A:
1. To cure all sicknesses
2. 3-day work weeks 🙂
3. To have unlimited wishes!
Thank you, Taylor, for representing our Culture of CARE in all you do!