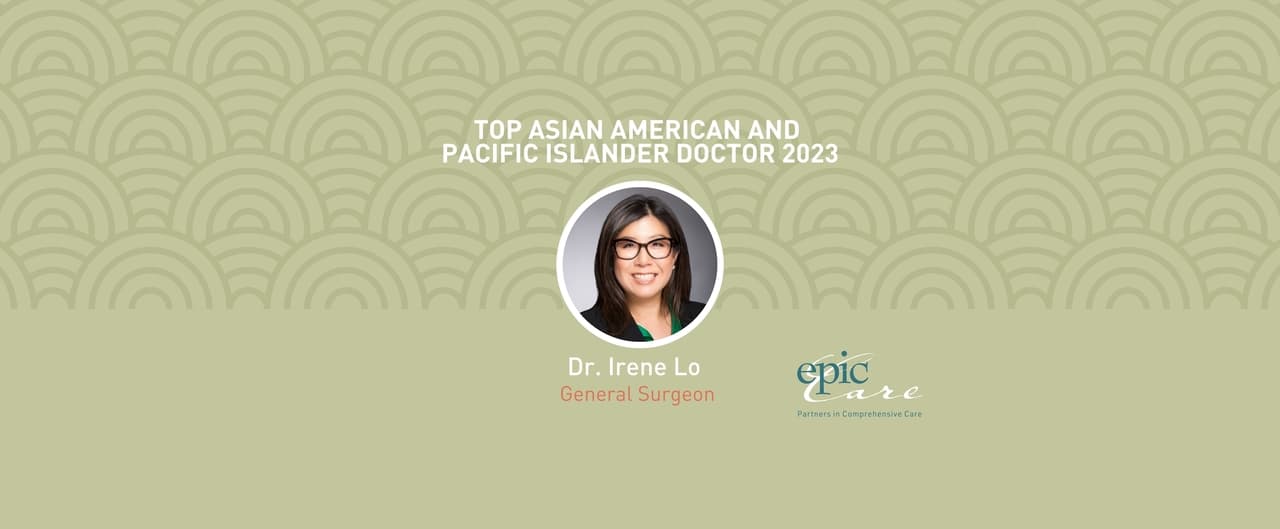 Epic Care's General Surgeon, Dr. Irene Lo, Named Top Asian American & Pacific Islander Doctor 2023
Congratulations to Epic Care's General Surgeon,Dr. Irene J. Lo, for being recognized as a Top Asian American and Pacific Islander Doctor 2023.
For the first time Castle Connolly has recognized exceptional AAPI doctors in the Castle Connolly network. There are 350 doctors represented across 35 states and 63 specialties. We are honored to have one of our own counted among them!
The new distinction is part of Castle Connolly's Diversity Equity and Inclusion (DEI) Initiative, designed to honor top clinicians and enable patients to findCastle Connolly Top Doctorswho have shared backgrounds and experiences. All Castle Connolly Top AAPI Doctors are nominated by their peers, and then the Castle Connolly research team evaluates important criteria to determine who makes the list.
We are proud and fortunate to have Dr. Lo on our team!
For more aboutDr. Irene Lo, check out her bio, or to learn more about Castle Connolly and their Top AAPI Doctors,click here.