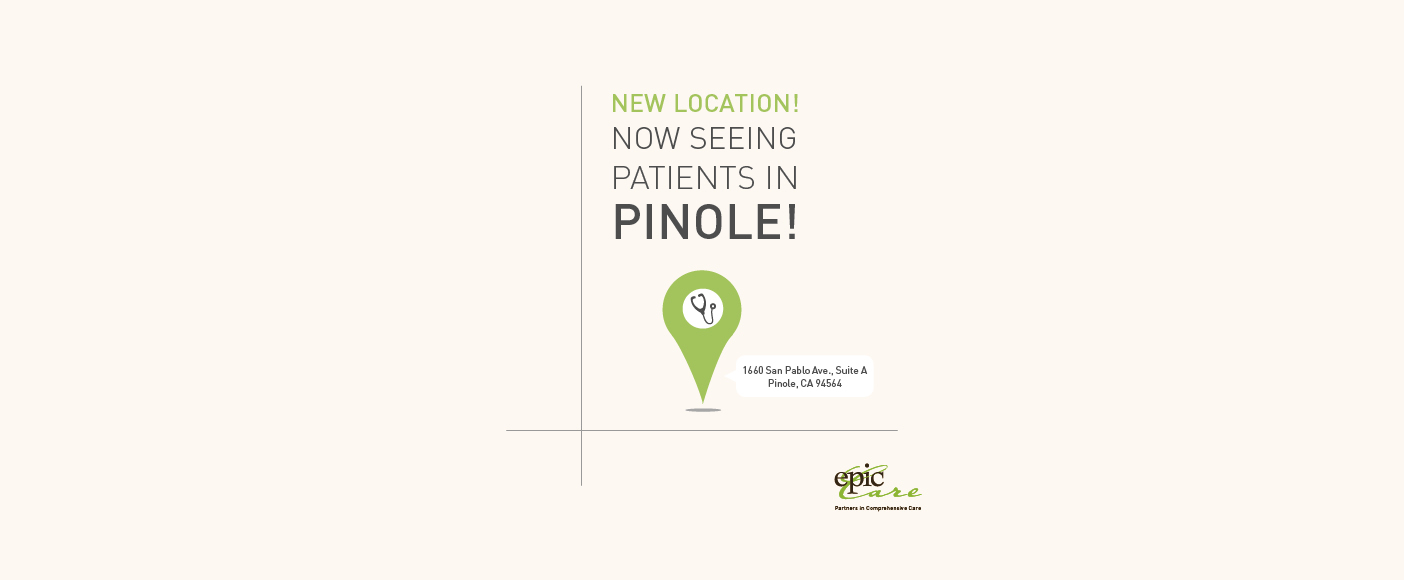 New Location – Pinole
We are open inPinole!
This new location in West County offers convenience and allows us another opportunity to turn compassion into action in support of our patient community.
For high-quality care, and a network of multi-specialty experts you can trust,contact ustoday for a new patient appointment or visit ourlocationspage to learn more.