Bariatric (Weight Loss) Surgery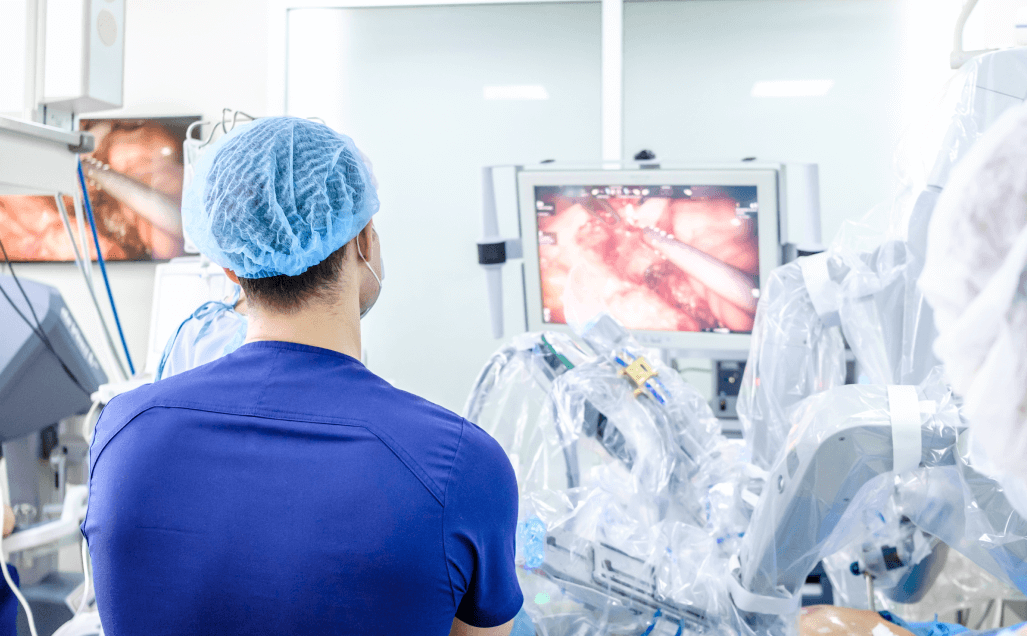 Bariatric (Weight Loss) Surgery at Epic Care
According to the World Health Organization, 65% of the world's population lives in countries where overweight and obesity kills more people than those who are underweight. About 500 million adults in the world are affected by obesity and one billion are affected by overweight, along with 48 million children.
Obesity is no longer considered a cosmetic issue that is caused by overeating and a lack of self-control. The World Health Organization, along with medical and scientific societies, now recognize obesity as a chronic progressive problem, resulting from multiple environmental and genetic factors and requiring lifelong treatment and control.
Losing weight and maintaining weight loss is difficult and fraught with setbacks. We understand this and treat obesity as a complex disease. We strive to provide our patients with care that is multidisciplinary, comprehensive, and, above all, compassionate. Our team is composed of individuals from various health care disciplines, including expert surgeons with specialized training in bariatric, metabolic, and gastrointestinal surgery. Together, we provide the support you need to help achieve your weight loss goals.
To meet with one of our Bariatric Surgeons, call the location nearest you for an appointment.
To provide a range of weight loss options, our surgeons also offer non-surgical treatment of obesity with intragastric balloons. Ideal candidates have a BMI 30-40 kg/m2.
Orbera is an FDA-approved gastric balloon which is placed into the stomach during a 30 minute endoscopic procedure where a flexible camera scope is inserted through the mouth and into the stomach. The balloon is placed in the stomach and then filled with fluid until it is about the size of a grapefruit. By taking up space in your stomach, Orbera helps a patient to eat smaller meals, thus promoting proper portion control. This is a one part of a two-part program which is coupled with Orbera Coach, a healthy diet and exercise program with regular meetings with a trained dietitian. The goal of Orbera is to teach healthy lifestyle habits to promote long term weight loss. The balloon is removed after 6 months, but the Orbera Coach program continues for a total of 1 year.
For more information about Obera intragastric ballon, click here.
Patients generally lose more weight than with diet and exercise alone
The procedure only takes 20-30 minutes
Less invasive – no incisions and no scarring
Patients can generally go home the same day
Intended for adults with a BMI of at least 30 to 40
Disadvantages of Intragastric Balloons
Requires a 12-month commitment – balloon placement and adherence to a healthy diet and exercise plan. If you do not maintain a diet and exercise plan, there may be little to no weight loss at all
Intragastric balloon is intended for individuals with a BMI of 30 to 40 kg/m2. For patients who have not been able to lose weight with traditional weight loss methods, but don't qualify for (or want) bariatric surgery. If this describes you, call our office today to make an appointment and meet with one of our Bariatric Surgeons.
(925) 338-8511 for our Walnut Creek, Concord and San Ramon offices