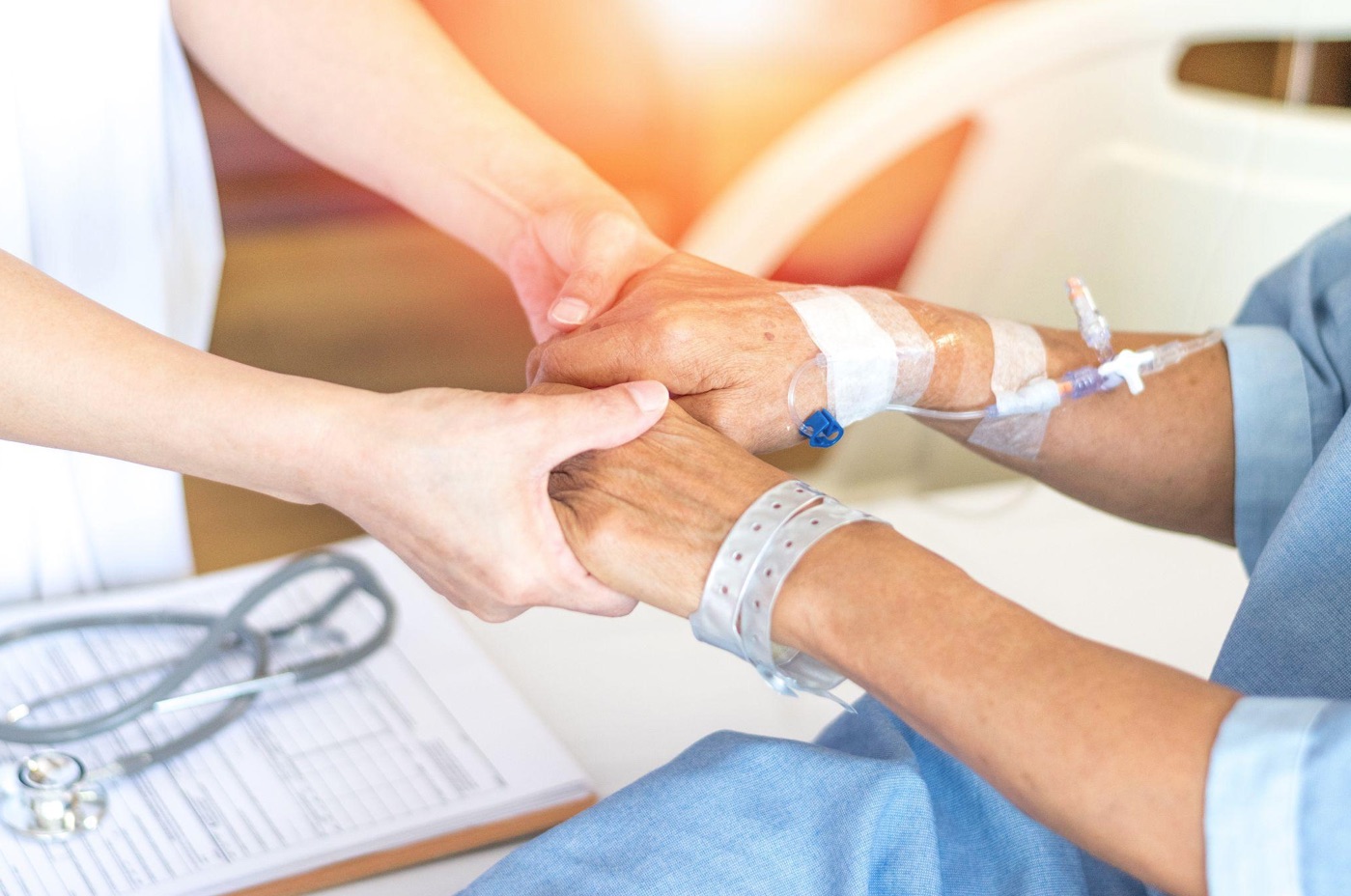 Epic Care Patient Recognition: How You Matter Most to Us
In honor of all of you, our patients, Epic Care is shining the spotlight on the men and women who trust its doctors, nurses, and other health care providers with their lives.
Who is Our Dear Patient, Michael Van Allen?
Patients often seek out the hematologists and oncologists at Epic Care during some of the most challenging moments of their lives, such as when they are facing cancer or other life-threatening diagnosis. One such patient is cancer survivor Michael Van Allen, who turned to Epic Care after someone recommended us to him.
Michael's cancer was located at the back of his throat and was inoperable, so doctors came up with a new plan to help the 70-year-old.
"I ended up going through radiation and chemotherapy, through treatments sometimes separately, sometimes together, for a very long period," Michael recalled. "And it was very hard on the body in many ways, and fortunately, I made it through that."
As an older man, Michael is a typical throat cancer patient. The American Cancer Society (ACS) noted that most cases of laryngeal cancer occur in people 55 or older. It also estimates that of the roughly 12,470 new cases of laryngeal cancer that will be diagnosed in the United States in 2022, the majority, more than 9,800, will happen in men. Additionally, the ACS said about 3,820 people would die from the disease during the year.
How Dr. Prasad Helped Him
When he heard the news, Michael was depressed. For him, cancer later spread to his lungs, but he credits Epic Care radiation oncologist Gautam Prasad, M.D., Ph.D., with helping him overcome that condition.
Dr. Prasad earned both a medical doctorate and a doctorate in pharmacology and toxicology from the University of Alabama at Birmingham. He then completed an internship at the University of Alabama Hospital and a residency at the University of California, San Francisco. After joining Epic Care in 2011, Dr. Prasad now serves as medical director of Epic Care's CyberKnife radiation treatment.
"[He was] very cordial, very warm, very polite, very understanding, [when] he listened to simple questions," Michael said of Dr. Prasad. "If I didn't understand something, he was more than happy to [explain]. He was like the doctor from 'Mayberry R.F.D.'" Michael chuckled, referencing this 1960s sitcom.
Dr. Prasad's good hands helped Michael face off and defeat the second-most common cancer among men and women — and one of the deadliest. According to the ACS, lung cancer makes up nearly a quarter of all cancer deaths and is the leading cause of cancer deaths for both sexes.
"Each year, more people die of lung cancer than of colon, breast, and prostate cancers combined," the ACS said.
Out of Treatment and into Remission: The Journey
Today, Michael is in remission, thanks in part to the CyberKnife System, which delivers radiation with the help of robotics. Epic Care doctors use this non-invasive treatment to tackle a variety of cancers, and it can help patients like Michael who have inoperable tumors.
"Out of all the procedures that I've had regarding the throat cancer and the lung cancer, the CyberKnife treatment, it was the least intrusive," Michael said.
We at Epic Care are grateful to you, our patients, because your remission and healing make us even more motivated to learn how to treat you faster, better, and kinder.
CyberKnife treatment typically involves one to five sessions, which patients receive over one week at Epic Care's outpatient center in Walnut Creek. Using a high-tech robotic arm, CyberKnife can deliver three types of treatments:
Stereotactic radiosurgery (SRS)
Stereotactic body radiotherapy (SBRT)
Stereotactic ablative body radiotherapy (SABR)
It can come at cancer from nearly any angle, thanks to robotics. The system's high level of accuracy helps keep side effects to a minimum and makes it possible for patients to resume normal life almost right away.
Michael described the CyberKnife procedure as "quite relaxing." He laughed at this moment. It even surprised him. When it came to side effects, he "did not experience any weight loss or issues other than a low-grade headache that lasted about two to three days."
"Dr. Prasad explains to you that it's nothing to worry about. Every day you feel better. Depending on what treatments they prescribe or design for your particular disease and how they want to attack it, it's the least intrusive," he said, adding as a joke, "The only thing that's intrusive and hard is not to move if your nose itches."
Since receiving the CyberKnife treatment, Michael has found a sense of normalcy again, like riding his Harley-Davidson motorcycle.
"I'm able to do just about anything that I want to do as long as I do it slowly," he said.
Michael pointed out that older patients like him have sometimes had poor experiences with medical practitioners through the years at different practices. He mentioned he used to feel like the doctors preferred talking to patients over listening to them. However, he found something vastly different at Epic Care. Dr. Prasad "was warm and caring — and listened to what he had to say," Michael said.
We Appreciate You, Our Patients
As we recognize you, our patients, Epic Care honors Michael and all other patients who have placed their confidence in its staff through the years. Epic Care is proud to help brave patients like him face life's challenges.
The CyberKnife System that helped Michael beat cancer is just one of many treatment options for cancer patients available at Epic Care, which has several care centers located conveniently throughout the East Bay Area and accepts most insurances. In addition to oncology and radiology services, Epic Care specializes in family and internal medicine, breast health, surgery, hematology, diagnostic imaging, and more. In-person and telehealth visits are available, as are various laboratory services.
We at Epic Care want to celebrate our patients. At Epic Care, patient satisfaction is so important to us. Your healing brings light into our eyes and makes us trust that we are making an impact. Your smiling faces, quirky senses of humor, and eager minds keep us going.
From all of us at Epic Care, thank you.
To find out more about CyberKnife and everything else Epic Care can offer you and your loved ones in your time of need, visit epic-care.com or call (925) 255-1066.