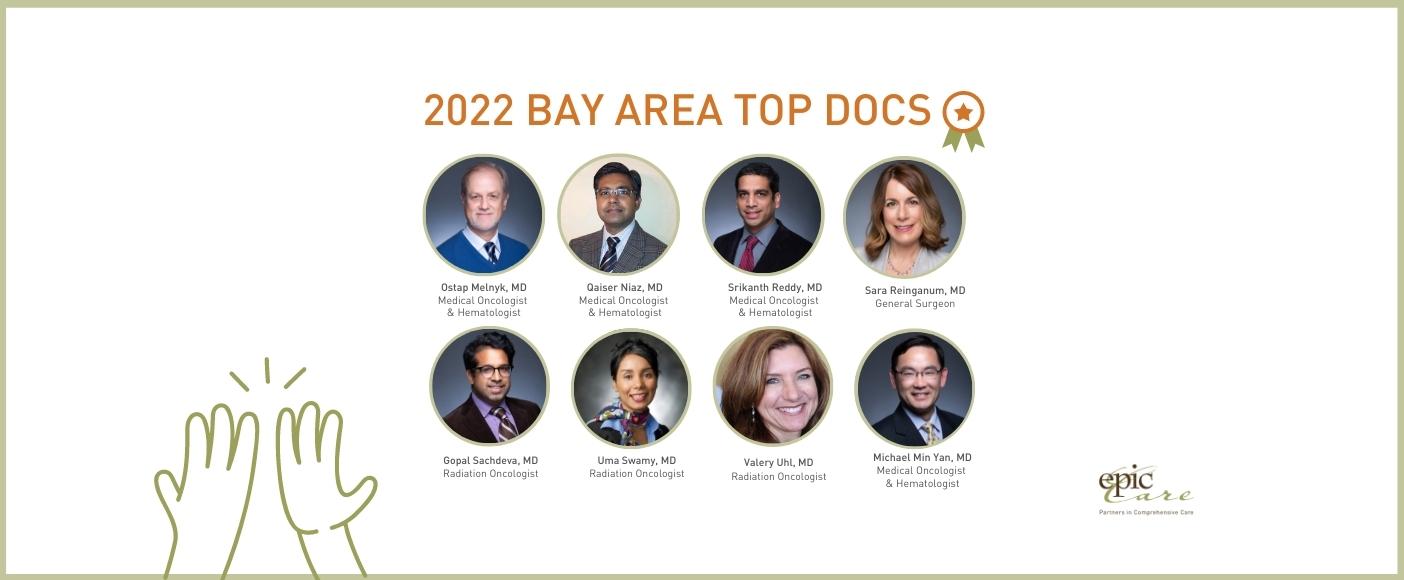 Epic Care Physicians Named 2022 Bay Area Top Docs!
Congratulations to Epic Care's very own doctors, Ostap Melnyk, Qaiser Niaz, Srikanth Reddy, Sara Reinganum, Gopal Sachdeva, Uma Swamy, Valery Uhl, and Michael Min Yan for being recognized as Bay Area's Top Doctors of 2022!
Each year, San Francisco Magazine partners with Castle Connolly Medical Ltd., a respected healthcare research and information company to ask hundreds of thousands of physicians, academic centers, and hospitals across the nation to nominate their own 'top docs'.
With thousands of physicians in the local area, what an honor to be counted among the best in the bay!
For more about Drs. Melnyk, Niaz, Reddy, Reinganum, Sachdeva, Swamy, Uhl, and Yan check out their bios, or to read the SF Magazine article, click here.