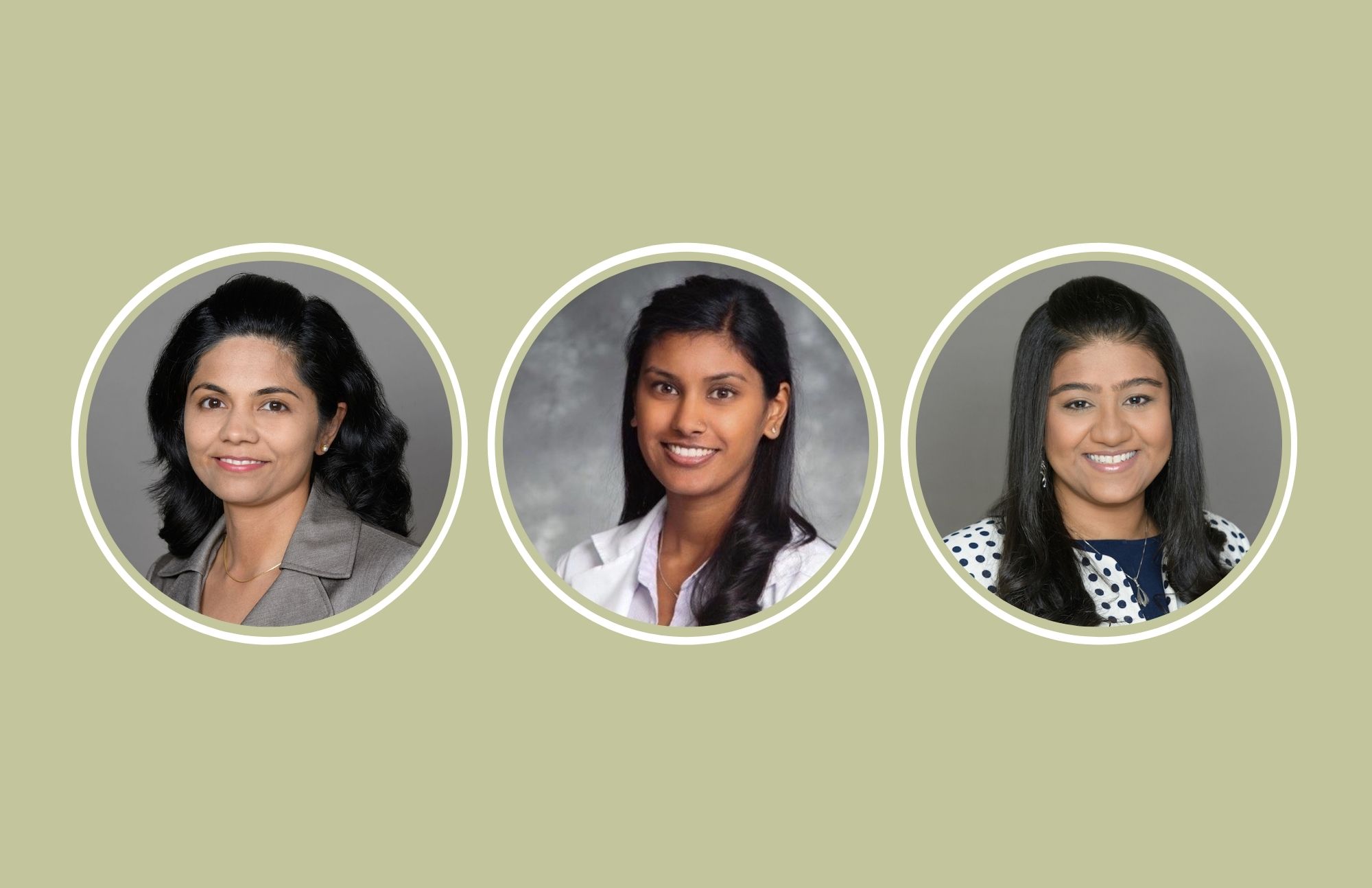 Epic Care's Great Women in Medicine: Women's History Month
Women's History Month allows the world to celebrate women of all ages, backgrounds and abilities, including the many dedicated and caring female doctors working at Epic Care.
During Women's History Month, we at Epic Care would like to feature three of our many outstanding women physicians who help make Epic Care a healthcare leader in the East Bay Area.
Dr. Swati Andhavarapu is our medical oncologist and hematologist who had been with the Sutter Gould Medical Foundation for almost a decade before joining us at Epic Care.
Dr. Shelley Gupta is our medical oncologist and hematologist who joined Epic Care last fall.
Dr. Krushangi Patel is our medical oncologist and hematologist trained at the University of Arizona.
When it comes to the compassion for treating hematology and oncology patients, these three ladies are part of the heart of Epic Care.
What Inspires These Outstanding Doctors?
"This is kind of a unique position in the sense that we're essentially elbow-deep in human suffering, and so we have the opportunity every day to make a difference in that," Dr. Patel said. "That's definitely inspiring, and it drives me personally to work my hardest to do the best for every patient and every family."
Representation
"It means a lot to be a woman in medicine," said Dr. Swati Andhavarapu. "There are unique challenges that we face to continue our career. It's a privilege to be a woman physician because we get to advocate to advance our understanding in the health issues that matter to us." To her, representation is vital to saving women's lives.
Creating a Strong Legacy
Strong women often come from strong female role models, and Epic Care's physicians are no different. Raised by a single mother, Dr. Krushangi Patel, a hematologist and oncologist, said she "would not have been able to take the opportunities that [she'd] been afforded" if it weren't for her mom fighting to be the best version of herself. Her mother continues to work and has held national roles.
Their Heroes
Dr. Shelly Gupta is a first-generation American who took inspiration from her mother and father's struggles as immigrants and her grandmother's barrier-breaking job as an English teacher in India and England.
Dr. Swati's parents inspired her as well, with her mother sharing valuable advice. "She has always encouraged me to learn more, study better and [showed me] how a woman needs to be very independent and stand on her own," said Dr. Swati, who takes pride in being the first woman physician in her family. "She has encouraged me a lot throughout my childhood, and I credit a lot to her."
During her medical training, Dr. Patel also had strong women to emulate. These strong women in medicine showed her how to emotionally handle working in medicine and all the highs and lows that can come with treating patients facing severe medical conditions. Those mentors put her in "an excellent perspective". She said, "They helped her be where she is today."
What are the Disadvantages of Being a Woman in Medicine?
"Making it through the career and still maintaining your personal relationships is probably one of the biggest challenges and so [also] one of the biggest successes when we're able to do it," Dr. Patel said.
As with any job, medicine has its challenges, especially when bridging the gender gap and finding a work-life balance. This is notably worse for women who hold another tough job — being a mom.
Dr. Swati had one child just before her residency and a second during her fellowship, and she didn't always have the support she would have liked during that time. More women may be entering medicine, but Dr. Patel, Gupta, and her peers still see room for improvement in supporting and respecting those women, something the Epic Care family proudly does for all its workers.
What Advantages Come with Being a Woman in Medicine?
"It can be very challenging as well to be in this field, but from a hematology-oncology standpoint, I think we do have a lot of emotion, a lot of personal drive, that we can bring, specifically as a woman. We also have a nurturing ability, too," Dr. Gupta said. "It's a great space for me to be in."
Drs. Swati, Gupta and Patel are part of an encouraging trend that has seen more women apply to and enter medical school in recent years. According to the American Medical Association, more than 53% of people applying to medical schools granting medical doctorates in 2019-20 were women. That number was about the same for medical schools granted doctorates in osteopathic medicine.
To her, Dr. Patel said that medicine provides "a unique avenue to practice science with a very human component to it. It's kind of a nice area for women because we have shown that we have really good outcomes when it comes to patient care and patient interactions," she said. "I think that's because we can bring something to science that is a little bit unique to what has been done for a very long time."
What Drives These Outstanding Doctors?
These Epic Care doctors take pride in what they have achieved professionally and personally, but they continue to strive to become the best doctors they can and provide their patients with the best possible care.
"I think the driving force, for me, is just doing right for the patient — making sure that their needs are addressed and that we understand where they're coming from as well," Dr. Gupta said. "I think everyone kind of comes from different walks of life, different pasts, different personal issues. And I think just being able to sit down and address those really gives a more wholesome approach to their care."
The doctors encourage women, young and old, to follow their passions, strive to achieve their goals, manage their work-life balance — and not let their gender define them.
"Don't be afraid to be uniquely you because I think we've been told what we need to be for many generations and how to fit into a specific role or specific job," Dr. Patel said. "The strength that women bring, especially to medicine, is that we are both leaders and nurturers. And so for each individual, I think if you can bring what you are good at and what is important to you to the table, that adds much more than fitting any prototype."
To find out more about what Drs. Swati, Gupta and Patel and what the rest of the Epic Care family can offer you and your loved ones at its convenient locations across the East Bay Area; visit https://epic-care.com/who-we-are/ or call (925) 255-1066.